Inside every student
is the power to shape a generation
Tech skills are crucial to the future of everything we do.
Get them with a HyperionDev coding bootcamp.
R250,000 R250,000 Average annual starting salary
95% of graduates meet their desired outcomes within 3 months
No Matric certificate or coding experience required
Affordable tuition with flexible payment plans
Why a bootcamp is
better than a 4 year degree
What a bootcamp is...
A dedicated course that teaches essential tech and programming skills in 3-12 months to suit you.
A fast-track to a world-proof career.
A personal learning environment with 1-on-1 mentorship and expert code review.
A career development and networking hub for connecting you to your future peers and employers.
An accessible and accredited skills development experience.
What a bootcamp isn't...
A theory-heavy course that costs R250,000 or more.
A course that requires you to sacrifice 4 years of earning potential.
A program that values a piece of paper over job-ready practical skills.
Preparation for a job that might not exist in 5 years.
What our students have to say
Frequently Asked Questions
How much does a bootcamp cost?
Pricing depends on how you study. We offer full-time and part-time bootcamps online and on-site, each with their own payment plans and pricing structures – but our coding bootcamps can cost as little as R4,500 per month. We also offer financing, scholarships, and payment plans to make it easier to start your bootcamp.
What do you need to join a coding bootcamp?
Anyone can start. All you need is a computer, an internet connection, and the desire to learn. Our coding bootcamps do NOT require you to have any experience in programming, coding languages, or computer science – and you don't even need to have finished your Matric.
Are your programs recognised or accredited?
K2014266944(South Africa) (Pty) Ltd t/a HyperionDev has registered as an accredited training provider of the MICT SETA with our immersive course bearing SAQA NQF Level 5 credits
Are your bootcamps available online?
Our bootcamps can be completed anywhere in the world, as long as you have an internet connection. You can choose to study online or on our campuses in Johannesburg or Cape Town to suit your schedule and learning goals.
How does COVID-19 affect your bootcamps?
During the global shutdown, our bootcamps continued to function remotely and online, with very little disruption to our learning structure. All of our campuses and on-site activities are fully compliant with government regulations and requirements, so that you can study with peace of mind.
How successful are your coding bootcamps for students?
95% of our graduates have reached their career outcomes since graduation. 72% of graduates who found a new tech got employed within 3 months of graduating, and our graduates increased their salary post-course by R12k on average per month. You can read more about the successes of our past graduates by downloading our Grad Outcomes Report here.
Can my child switch to a different bootcamp?
Yes! Students can change bootcamps, or even change their mode of study (online/on-site or part-time/full-time) if they want, subject to a few requirements. Terms and Conditions apply, so please read our legal page for more information on how switching bootcamps works at www.hyperiondev.com/legal.
Are these bootcamps recognised internationally?
Our bootcamps are fully accredited via the MICT SETA, and teach job-ready skills that have helped many of our graduates find jobs as professional developers, and our Immersive bootcamp is a NQF level 5 credit-bearing course. Our bootcamps give students the skills and portfolio of real websites and software applications to land the job, with full career development assistance to give them the job-seeking edge, including mock interviews, technical CV assistance , and help setting up their online portfolios of work.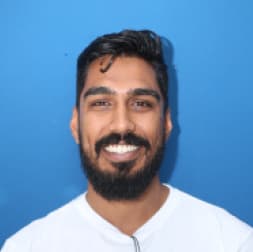 Still not convinced?
Chat to one of our Admissions consultants.