Find the right payment plan
to suit your pocket
Pay month-to-month, save by paying upfront, or use our student loans to fund up to 100% of your bootcamp.
NEXT START DATE
Apply before or on
5 November 2021
Select your preferences below:
Our bootcamps include
Accelerated learning
Graduate in 3-12 months, and achieve your career and education goals at a pace that suits you.
In-depth lectures
Learn practical developer skills and techniques in weekly tutorials from expert lecturers (on-site bootcamps only).
360 Degree support
Expert code review and professional feedback within 48 hours of submission on weekdays.
Full campus access
Enjoy access to our campuses in Cape Town and Johannesburg (on-site bootcamps only).
Community and peer learning
Get help whenever you're stuck, with our expert code reviewers, support team, and your student community.
Real job-ready skills
Focus on practical job-ready developer skills that you'll use on Day One at your new tech job.
Post bootcamp support
Fast-track your career start with our career coaching, interview prep, portfolio development, and hiring referrals.
Comprehensive code review and support
Receive expert support throughout your bootcamp from our team of code reviewers.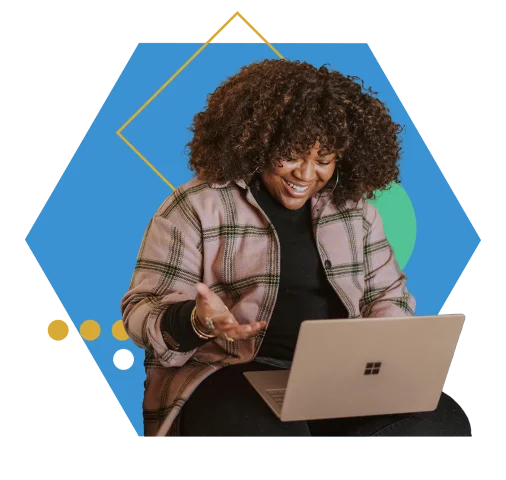 Our graduates call
the world's biggest companies

home

Our students graduate knowing how to make high-end, complex websites and software applications.

These are just some of the companies our alumni now work for.
Frequently asked questions
Sure you can! You don't need any previous coding experience or a technical background to join our coding bootcamps and start learning essential tech skills. Many of our students successfully switch careers to programming after taking our courses, even if they were absolutely new to programming when starting out.
With the expert code review and bootcamp support we provide, all you need is discipline, persistence, and a willingness to work hard.
95% of our graduates report successfully meeting their desired career outcomes, including finding a new job in tech, using their new skills in their existing career, or starting their own business or personal projects.
We accomplish this by providing placement support and guidance during and after your bootcamp. We help you with interview preparation, reviewing your CV and portfolio, and directly refer you to our hiring partners. We also help you network within the tech community, and facilitate internships at select partner organisations.
The demand for software developers has never been higher and many of our graduates have gone on to work as software developers.
Just click 'Apply now' or 'Start free trial' to take your first step. With our free trial, you can start learning coding essentials right away, and our applications process takes just a few days to get you signed up for your on-site or Immersive bootcamp.
You can also schedule a call with a career consultant here. Contact us.
Your consultant would then advise you on our next starting date, the best bootcamp for your career and education goals, and the best payment plan for your budget.
All you need is an internet connection, and an entry-level computer with at least 2gb of RAM and 80gb of hard disk space, and a willingness to learn. You don't need any expereince in coding, or even a Matric, to start learning.
Our course delivery is designed so that you can download the course material and work on your tasks off-line.
Once you are connected to the Internet, all the work in your folder automatically becomes available to the expert reviewer you select, and who will provide synchronous support in a video call you book with them.
Of course! 1-on-1 feedback from an expert code reviewer remains at the heart of the experience of a HyperionDev coding bootcamp, and individualised attention is something you'll consistently recieve in your bootcamp tasks, interview preparation, CV development, portfolio creation, and post-graduation career support.
More FAQs
Join more than
100,000

students who have learnt to code with HyperionDev.
No coding experience required
Study from anywhere
Student funding available