Become a Web or Software
Developer at one of our campuses
Choose where to learn
Intensive classroom learning: 3-month full-time bootcamps
Our on-site courses are successful because:
We provide a stimulating and collaborative working environment.
You receive in-person expert support from a campus lecturer.
You rapidly enter the lucrative world of programming after your bootcamp.
Your timetable
Full-time classes take place Monday to Friday from 10:00 am to 4:00 pm
10:00 am - 11:00 am
Kick-start your day with a group lecture.
11:00 am - 1:00 pm
Time to put what you learnt into practice and continue your coding tasks.
2:00 pm - 3:00 pm
This is the time for feedback sessions and expert code reviews of your work.
3:00 pm - 4:00 pm
Lessons end, leaving you time to relax with your peers
A typical day at HyperionDev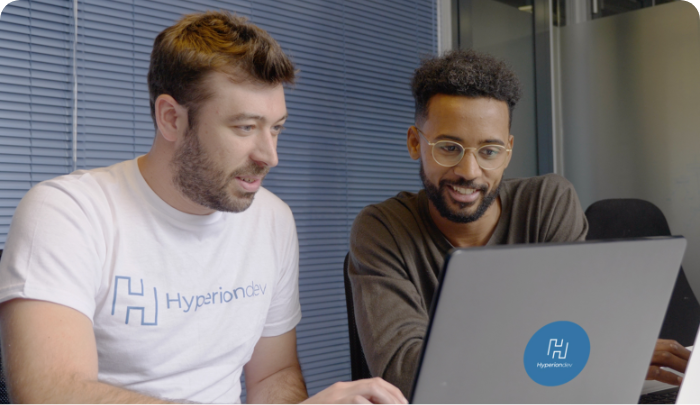 1-on-1 support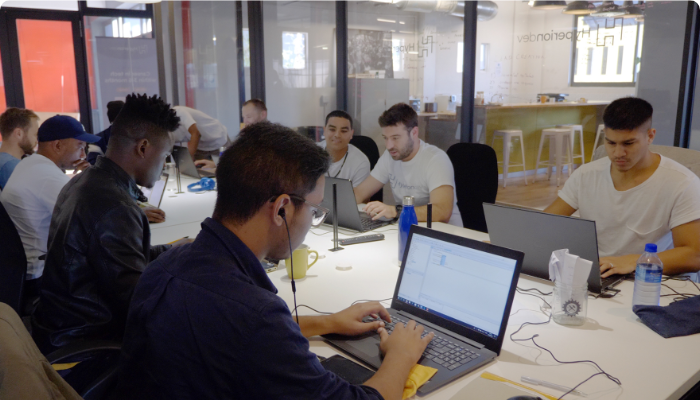 Study time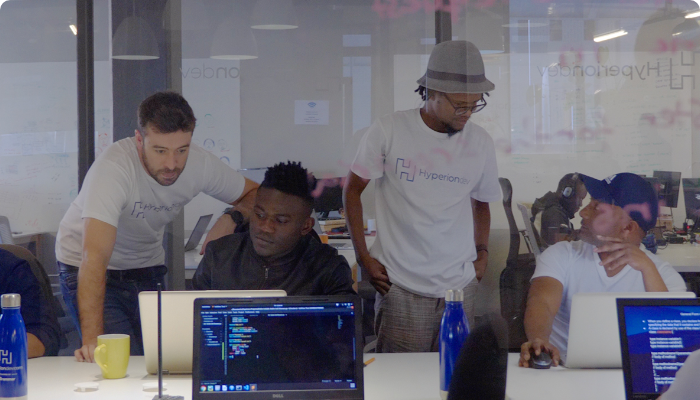 Networking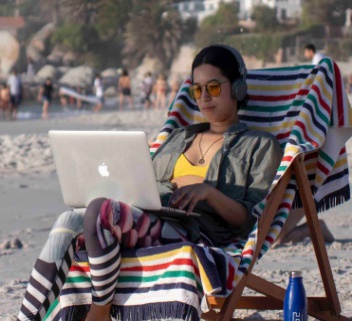 Relax with peers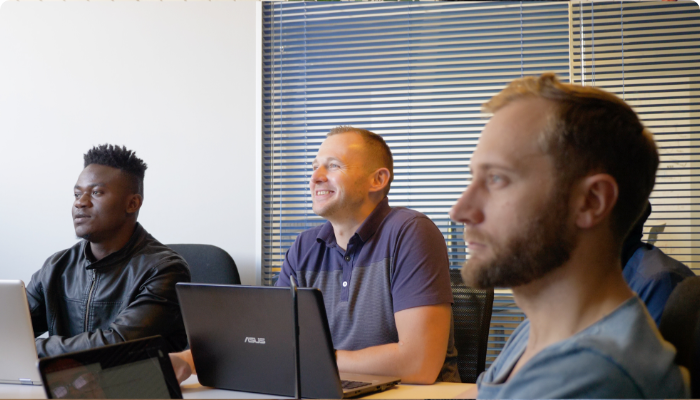 Group lessons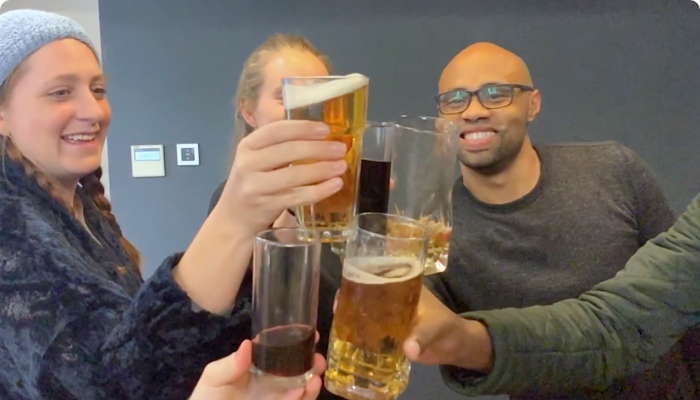 Socialising
How does it work?

Fill out the contact form.
Sign up for Trial.
Start coding!

Let us help you switch to a career in tech

Contact us and speak to one of our friendly course consultants.