Featured Company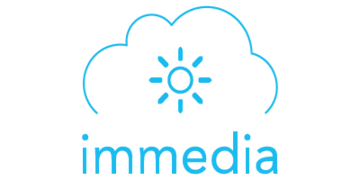 immedia
Front-end Developer
Durban
Skills we're looking for:
Hiring for 1 job

44 jobs recently published
New application development for iOS/ Android native apps (specifically IONIC 3-5 experience needed) Updating of current applications Database knowledge Understanding of various software languages Managing of App Stores Version Control Troubleshooting Ability to deal effectively with change in a dynamic and flexible work environment Be a team player Problem analysis and solving

Posted 3 months ago
We are looking for a PHP Back-End developer to join our awesome team of coding pro's. You have the passion, experience and skills to create custom, complex and automated database-driven web apps, websites and systems. You also have a desire to grow and learn within a creative & fun environment.You have a high attention to detail, meticulous work ethic and the ability to produce high quality code.

Posted 3 months ago
You will be involved in delivering projects to clients from information gathering, working with a team in designing solutions, solution configuration, system testing, user training, continuous improvement and support. It is a technical and practical role and will require you to; Implement and configure our software to our design and client's specific requirements. Use our 'low-code' applications with SQL databases to build integrated and automated back-end processes with web-based UIs Execute projects in a dynamic, collaborative, and iterative fashion - providing ongoing tangible benefit Provide superior customer service to internal and external clients Develop new concepts, approaches and applying best-practice patterns Typical daily Tasks performed by a software engineer at Digiata are; Solution design, build, test, support and improve Configure and test solutions with colleagues Involved with unit and end-to-end testing of solutions Involved in deploying solutions to server environments - Dev, QA, Production Provide exceptional production support and ongoing improvement Develop technical designs and documentation Participate in update, design, requirements and feedback sessions

Posted 3 months ago
Cloud Development Azure App Services Azure Storage Azure Cosmos DB GIT / GIT Workflows CI / CD Azure DevOps and Yaml Pipelines Experience in API Design Experience in Test Driven Development and Automated Testing Financial Services Experience

Posted 3 months ago