Featured Company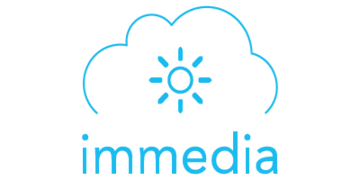 immedia
Front-end Developer
Durban
Skills we're looking for:
Hiring for 1 job

44 jobs recently published
This is junior to senior level role in the organization and is deeply involved within the SDLC collaborating with software developers, architects, designers, managers, business analysts, systems administrators, security specialists, UX designers, and clients. This role can function on their own with minimal to no supervision. Software systems are an integral part of our lives today and most people have had an experience when software does not work as it is supposed to. When software does not work it can lead to many problems such as loss of money, time, business reputation, and could even cause injury or death. The successful individual will be responsible for the test analysis, test design, test implementation and test execution, including logging defects and reporting to senior level. Works under the supervision of a Senior Test Analyst, Test Lead, Test Manager or Project Manager. The role level is based on exposure as well as efficiency throughout the SDLC and managing complex risk deliverables.

Posted 3 months ago
Volt Africa has an opportunity for an innovative and skilled Full-Stack Developer. The person will work with our high performing teams of technology experts to develop software in an agile environment for major digital brands in the media industry, using Open Source technologies and a mix of cutting edge Front-End JavaScript frameworks. The developer will lead a team of junior and mid-level developers, and work in project environments at client sites, both in an integrated team of developers, designers, content producers, sales and digital experts and independently, to deliver enhancements and features as requested by the Product Owner, as well as ad-hoc fixes to existing functionality.

Posted 3 months ago
New application development for iOS/ Android native apps (specifically IONIC 3-5 experience needed) Updating of current applications Database knowledge Understanding of various software languages Managing of App Stores Version Control Troubleshooting Ability to deal effectively with change in a dynamic and flexible work environment Be a team player Problem analysis and solving

Posted 3 months ago
SweepSouth is in search of a new full-time team member to join our technical team of engineers. This position will be available immediately. The successful candidate will need to be based in Cape Town. We currently operate in major areas of South Africa, including Cape Town, Johannesburg, Durban, Centurion and Pretoria; and we are rapidly expanding into new areas. We're looking for a talented Front End Engineer to join our growing SweepSouth engineering team to work on the core components of the SweepSouth platform. You'll be primarily tasked with helping us rapidly scale our products.

Posted 3 months ago
We are looking for a PHP Back-End developer to join our awesome team of coding pro's. You have the passion, experience and skills to create custom, complex and automated database-driven web apps, websites and systems. You also have a desire to grow and learn within a creative & fun environment.You have a high attention to detail, meticulous work ethic and the ability to produce high quality code.

Posted 3 months ago