Featured Company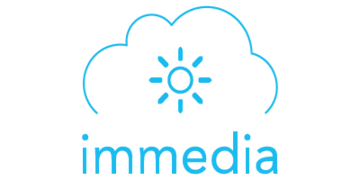 immedia
Front-end Developer
Durban
Skills we're looking for:
Hiring for 1 job

44 jobs recently published
Software DesignNewsclip Media Monitoring is seeking to employ Software Developers. The successful candidate will be responsible for developing applications for Newsclip products.Perform detailed system analysis and software design befor writing any code. Ensure design fits in with business requirements. Identify possible test scenarios.

Posted 3 months ago
Job Accountabilities: Develop solutions from technical specifications. Write high-quality, readable code to applicable standards (including internal and external customer's standards). Ensure that version control is properly performed. Highlight and address errors or shortcomings in received specifications. Troubleshoot defects. Deliver software that is thoroughly tested and debugged. Effectively communicate status without prior prompting. Liaise with vendors; third parties and clients in a professional and courteous manner. Documentation and contributing to the Knowledge base (Stanchion Wiki). Assist with code quality assurance i.e. code reviews, testing, etc.

Posted 3 months ago
Bitcube is a software development agency with a global reach, working on exciting and innovative projects across a wide range of industries. You will be based in either our Cape Town office, Remote work from Johannesburg or at the Bloemfontein HQ together with a team of like-minded developers, UI/UX designers and project managers. You will have a broad scope of projects from across the globe and will have direct exposure to startups from Silicon Valley and London. Flexible working hours means that you can best match up your schedule with times of maximum productivity. Responsibilities Researching, designing, implementing and managing software programs Testing and evaluating new programs Identifying areas for modification in existing programs and subsequently developing these modifications Writing and implementing efficient code Determining operational practicality Developing quality assurance procedures Deploying software tools, processes and metrics Maintaining and upgrading existing systems Training users Working closely with other developers, UX designers, business and systems analysts Document and maintain software functionality Troubleshoot, debug and upgrade existing systems Actively participate in internal programs and recruitment activities. Perks & Benefits Flexible working hours Pension and medical fund Generous leave policy Company contribution to further learning Fast-tracked career growth and international exposure Company socials, beer, pizza and ping pong Laid back-office environment, including dual/triple screen workstations.

Posted 3 months ago
Main purpose of positionCurrently we are looking for an IT Intern in South Africa, Thembisa to be part of our global team working together towards our vision – Improving our future. As our IT Intern you will provide support to the IT Manager and the rest of the IT Team with a wide range of duties related to IT support, compliance, administration. He/She will also be asked to assist the Global IT team with various projects. Main responsibilities Create user accounts in various systems Assign licenses and permissions Set up computers for new users Give IT introduction to new users Repairing and replacing equipment as necessary On-site support when issues are not solved by our outsourcing partner

Posted 3 months ago
We are looking for a full stack developer to join our team. As a member of our team, you would work on exciting projects that combine the use of cutting-edge wearables with machine learning methods to address one of the most pressing challenges of our time: access to quality healthcare. Quro Medical is a digital health company using innovative technologies and analytics to deliver affordable, high-quality healthcare in emerging markets. At Quro Medical we are re-imagining the future of healthcare, saving lives and enhancing patient care. If you are looking for an opportunity to do essential work, on a unique problem, alongside great people, we invite you to join us. Responsibilities include: • Designing and managing systems that enable real-time communication between our fleet of mobile monitoring devices and our cloud • Ensuring integrity and quality of data received on our cloud • Contributing to front-end development of user-friendly, highly available interfaces that enable real-time visualisation of data on our cloud