Featured Company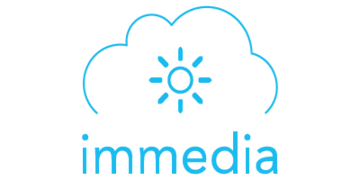 immedia
Front-end Developer
Durban
Skills we're looking for:
Hiring for 1 job

44 jobs recently published

Front-end Developer
FEATURED
We are looking for an experienced senior Front-end developer  with more than five years' experience, to work on a broad range of exciting current and new projects for our clients and partners in the fields of media, communication and education.   Our company is proudly headquartered in Umhlanga (KwaZulu-Natal), South Africa. Due to our way of working, this position is best suited to those who live in or are able to move to the Durban area. As a successful candidate you would Be directly involved in creating high-performance, scalable web products on various platforms and frameworks, as well as mentoring junior developers in the team. Actively contribute to ideation, strategy, implementation and iteration of features and functionality for Fabrik. Uphold our values of service, quality, maintainability, design and iteration in a teaching and learning environment. Be accountable for creating and maintaining world class applications.
Reverside is an IT services provider; we are always looking for professional candidates to join our team in Software Development, providing opportunities to work on exciting projects, within our well established client base. We are looking for UI Professionals with 2-3+ years solid development experience in UI Development and has a solid knowledge base of the SDLC.

Posted 3 months ago
As a Mid-Level Developer, you will work alongside junior & senior developers in the development & maintenance of Web Applications, ETL processes as well as integration of business applications.You will also be required to learn and configure the various core internal systems,Projects will range from small distinct pieces of work to long term program engagments, You will be expected to learn the software and programming languages and frameworks in place. Must be able to deliver quality work on your assigned projects. Configuration of the internal core systems  Develop and execute database queries and conduct analyses  Creating databases, tables, views, functions etc  Writing relational and multidimensional database queries  Active participation in scoping and design exercises as part of the development team  Testing of code and ensuring that completed work correctly meets requirements, and is in accordance with agreed designs  Conduct post implementation monitoring  Work in conjunction with other developers on development projects and ensure that your work is compatible with, and does not duplicate the work of others  Obtain business requirements and provide an analysis for the requirements and impact  Assist in problem resolution to the team through problem research  Work with Senior staff to ensure code is managed and controlled according to the source control strategy for the project in question
We have a current system build on the mentioned technologies that needs to be expanded. PHP is crucial for this role. (in future node.js may be employed so it may be good to know to expedite this tech into our stack) We need to build inventory management modules. BOM creation and Assembly modules. Invoicing modules to link with XERO accounting API. The above are only a few modules that need to be completed.

Posted 3 months ago
This is junior to senior level role in the organization and is deeply involved within the SDLC collaborating with software developers, architects, designers, managers, business analysts, systems administrators, security specialists, UX designers, and clients. This role can function on their own with minimal to no supervision. Software systems are an integral part of our lives today and most people have had an experience when software does not work as it is supposed to. When software does not work it can lead to many problems such as loss of money, time, business reputation, and could even cause injury or death. The successful individual will be responsible for the test analysis, test design, test implementation and test execution, including logging defects and reporting to senior level. Works under the supervision of a Senior Test Analyst, Test Lead, Test Manager or Project Manager. The role level is based on exposure as well as efficiency throughout the SDLC and managing complex risk deliverables.

Posted 3 months ago