Featured Company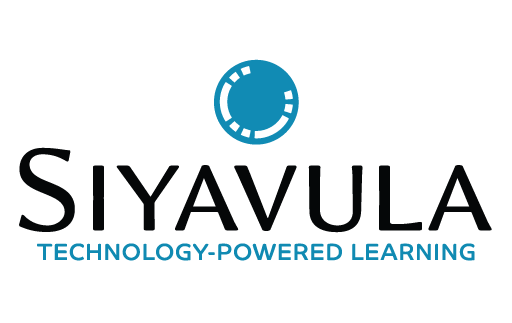 Siyavula Education
Cape Town, Western Cape, South Africa
Full-Stack Python Developer
Cape Town, Western Cape, South Africa
Skills we're looking for:
Hiring for 1 jobs

7 jobs found for "SQL"
As the 2nd largest business support solutions (BSS) provider, CSG International provides solutions to a global client base. Join an elite team of IT professionals who are driven for success in finding innovative solutions for our company and clients. We respond to the complexity of a dynamic, convergent world with a flexible set of needs-based solutions, innovative new technologies and forward thinking that helps our clients solve business problems and identify new opportunities and revenue streams. Our Software Development Engineer positions are the key to delivering software and services-based solutions that enable our clients to accurately capture, manage, generate and optimize revenue, strengthen customer relationships and exploit emerging opportunities in highly complex, transformational market

Posted 3 months ago
Leading Medical Company (based in Durban) is recruiting a Junior Java JEE Developer with 2 years' to 3 years' experience to join their dynamic team. Key Job Functions: Translates the technical designs and BRS into executable code without errors. Translates business requirements into technical designs adhering to company standards. Finds effective software solutions to technical issues. Ensure that the application performs the functions as required by business. Releases source code with zero defects. Actively coach other developers during the code review process to understand and apply the Insure coding standards. Assist with technical support issues.
We seek to employ Extraordinary Minds, people who are: Experts at DOING, they can not only design but also execute; Analytical, able to use data to make decisions. Letting data decide but not consume; Competitive. Although innovation is important, GREAT requires a lot of work. The position reports to the Engineering Manager of MrD Courier. Your responsibilities will include: Developing systems to manage and optimise parcel delivery throughout South Africa. Work with business to improve processes to allow for more efficient deliveries. Researching how solutions are being implemented locally and internationally Work with the Linux systems and the databases that manages this data.
Our client, a fast growing company in the Document / Records Management industry is looking for the services of an Senior Software Developer to be based in Monument Park, Pretoria. You need to have experience in C# software development.
My client in Durban is seeking a dynamic and experienced individual to fill the position of IT Developer/Analyst. This is a 2 year contract. Duties and Responsibilities: Develop, Manage and maintain various systems/applications to link and improve business productivity using advanced technological resources including scripting and programming. Where necessary to develop entirely new systems to replace or improve current processes using a number of options and technologies including SharePoint, SQL Databases, C, Java, .NET, HTML etc SharePoint development on our existing SharePoint 2013 environment, including forms and workflow technologies Contributes to the designs and plans for the integration for all data warehouse technical components. Analyze information requirements of departments and determines the best technical solutions Extract data from various sources, analyze, model and present reports. Ensure data integrity Strong analytical skills and highly numerate Familiarity with SAS programming concepts Proficiency in Microsoft Office products with advanced knowledge of Excel and Access Installation and configuration of all Software and Hardware as needed Research, design and implement ad-hoc projects as needed Ensure all Standard Operating Procedures are implemented and adhered to. Monitor system performance and prevent unnecessary downtime General IT Support as needed.

Posted 3 months ago