Featured Company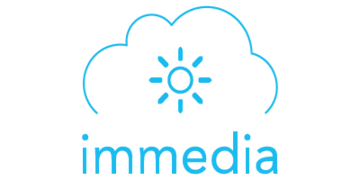 immedia
Front-end Developer
Durban
Skills we're looking for:
Hiring for 1 job

44 jobs recently published
A Front-end Developer who can hit the ground running when it comes to Shopify design and development on the frontend. You don't have to be strong in some of these areas, but what will separate you from the rest is if you have an awareness of the process, so be prepared to do a technical assessment and wow us with your skills. If you are someone who: Is able to delight and provide a great experience for our merchants – we like you already. Prides themselves on delivering quality code – we like you even more. Is able to translate designs into functional user interfaces – you got our attention. Has previous success in the same field – we're almost convinced. Has strong UI/UX sensibility – we're almost sold. What will you be required to do: Front-end development using HTML, CSS (SCSS, BEM), JavaScript, JQuery Shopify Theming (if you have not done this before, skills can be acquired over time, but if you have experience in doing this, then this would be a bonus Liquid templating (this would be a plus, but not an essential for the role and can be learnt over time) Work in Git, set up a development environment, deployment workflows, branching, continuous integration and more Develop for a Shopify store Testing & QA for functionality (if you have written automated tests then this is another bonus point for you)
We are looking for a full stack developer to join our team. As a member of our team, you would work on exciting projects that combine the use of cutting-edge wearables with machine learning methods to address one of the most pressing challenges of our time: access to quality healthcare. Quro Medical is a digital health company using innovative technologies and analytics to deliver affordable, high-quality healthcare in emerging markets. At Quro Medical we are re-imagining the future of healthcare, saving lives and enhancing patient care. If you are looking for an opportunity to do essential work, on a unique problem, alongside great people, we invite you to join us. Responsibilities include: • Designing and managing systems that enable real-time communication between our fleet of mobile monitoring devices and our cloud • Ensuring integrity and quality of data received on our cloud • Contributing to front-end development of user-friendly, highly available interfaces that enable real-time visualisation of data on our cloud
We have a current system build on the mentioned technologies that needs to be expanded. PHP is crucial for this role. (in future node.js may be employed so it may be good to know to expedite this tech into our stack) We need to build inventory management modules. BOM creation and Assembly modules. Invoicing modules to link with XERO accounting API. The above are only a few modules that need to be completed.

Posted 3 months ago
This is junior to senior level role in the organization and is deeply involved within the SDLC collaborating with software developers, architects, designers, managers, business analysts, systems administrators, security specialists, UX designers, and clients. This role can function on their own with minimal to no supervision. Software systems are an integral part of our lives today and most people have had an experience when software does not work as it is supposed to. When software does not work it can lead to many problems such as loss of money, time, business reputation, and could even cause injury or death. The successful individual will be responsible for the test analysis, test design, test implementation and test execution, including logging defects and reporting to senior level. Works under the supervision of a Senior Test Analyst, Test Lead, Test Manager or Project Manager. The role level is based on exposure as well as efficiency throughout the SDLC and managing complex risk deliverables.

Posted 3 months ago
Design, develop and maintain both internal and client-facing functionality, from inception through to deployment, full life cycle Write clean, efficient and reusable code, utilizing best practices such as SOLID, DRY and KISS Monitor, test, improve and upgrade existing functionality Assist with refactoring legacy code into a new Symfony based system Assist with maintaining and improving an AWS based production environment Create and consume APIs (both REST and SOAP) Work closely with our CTO Evan and the dev team (John, Jerry, Ettienne and new recruits)

Posted 3 months ago