Featured Company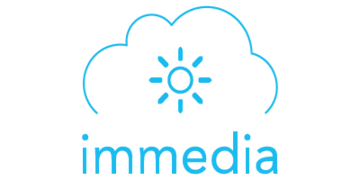 immedia
Front-end Developer
Durban
Skills we're looking for:
Hiring for 1 job

44 jobs recently published
Full Stack Developer with a strong focus on PHP development using MVC frameworks. Ideally, you should have experience in using Linux and have experience in working with containerized environments such as Docker or Vagrant. You will be programming mostly e-commerce systems by utilizing Craft and CakePHP.

Posted 3 months ago
SweepSouth is in search of a new full-time team member to join our technical team of engineers. This position will be available immediately. The successful candidate will need to be based in Cape Town. We currently operate in major areas of South Africa, including Cape Town, Johannesburg, Durban, Centurion and Pretoria; and we are rapidly expanding into new areas. We're looking for a talented Front End Engineer to join our growing SweepSouth engineering team to work on the core components of the SweepSouth platform. You'll be primarily tasked with helping us rapidly scale our products.

Posted 3 months ago

Front-end Developer
FEATURED
We are looking for an experienced senior Front-end developer  with more than five years' experience, to work on a broad range of exciting current and new projects for our clients and partners in the fields of media, communication and education.   Our company is proudly headquartered in Umhlanga (KwaZulu-Natal), South Africa. Due to our way of working, this position is best suited to those who live in or are able to move to the Durban area. As a successful candidate you would Be directly involved in creating high-performance, scalable web products on various platforms and frameworks, as well as mentoring junior developers in the team. Actively contribute to ideation, strategy, implementation and iteration of features and functionality for Fabrik. Uphold our values of service, quality, maintainability, design and iteration in a teaching and learning environment. Be accountable for creating and maintaining world class applications.
You will be involved in delivering projects to clients from information gathering, working with a team in designing solutions, solution configuration, system testing, user training, continuous improvement and support. It is a technical and practical role and will require you to; Implement and configure our software to our design and client's specific requirements. Use our 'low-code' applications with SQL databases to build integrated and automated back-end processes with web-based UIs Execute projects in a dynamic, collaborative, and iterative fashion - providing ongoing tangible benefit Provide superior customer service to internal and external clients Develop new concepts, approaches and applying best-practice patterns Typical daily Tasks performed by a software engineer at Digiata are; Solution design, build, test, support and improve Configure and test solutions with colleagues Involved with unit and end-to-end testing of solutions Involved in deploying solutions to server environments - Dev, QA, Production Provide exceptional production support and ongoing improvement Develop technical designs and documentation Participate in update, design, requirements and feedback sessions

Posted 3 months ago
Cloud Development Azure App Services Azure Storage Azure Cosmos DB GIT / GIT Workflows CI / CD Azure DevOps and Yaml Pipelines Experience in API Design Experience in Test Driven Development and Automated Testing Financial Services Experience

Posted 3 months ago