Featured Company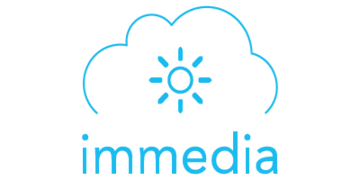 immedia
Front-end Developer
Durban
Skills we're looking for:
Hiring for 1 job

46 jobs recently published
We have a current system build on the mentioned technologies that needs to be expanded. PHP is crucial for this role. (in future node.js may be employed so it may be good to know to expedite this tech into our stack) We need to build inventory management modules. BOM creation and Assembly modules. Invoicing modules to link with XERO accounting API. The above are only a few modules that need to be completed.

Posted 3 months ago
Position: Android Developer Location: Cape Town (w. WFH benefits) Are you inquisitive about the world of IoT and have a passion for Android? Are you an out-of-the-box problem-solver? If you said "Yes!" we may have a fantastic opportunity for you. Trinity IoT is looking for an Android Developer to help us change the world one IoT app at a time. This position will require you to work on exciting projects and explore unknown territories. Are you up for the challenge? A little bit about us: Established in 1996, we are a leading supplier of IoT solutions in South Africa. We manage over half a million connected devices out in the wild and we provide our clients with a comprehensive platform to stay in control of their deployments. We have fantastic clients who we love, and who loves us. We are focused on giving them the best of ourselves. The things we do matter - to them and to us. What you will do and learn: As an Android developer you will be a part of building apps for POS terminals as well as smartphones. You will also collaborate with dev team to build 'Things' using infrastructure with technologies like C and Python/Django tools. A typical day at the (home) office... Work on all phases of the development cycle: Concept to implementation. Bug fixing and improving application performance. Work with outside data sources and APIs. Improving and contributing to software architecture.
We are looking for Software Engineers (Backend) to join our Engineeringteam in Cape Town . The world is changing.We all want something different.At Luno, we see you as individuals. Together, we are upgrading the world of work to unleash the potential within and empower you to become the best possible version of yourself. Upgrading the entire planet to a new financial system is a challenge of epic proportions. Like the first moon landing, it requires a special kind of people working together with unusual skill, focus and determination. Were changing the financial landscape, and to do so, well we need the best team on board for our mission. In short, to achieve our goals, we need rockstars. As simple as that.

Posted 3 months ago
We are looking for an experienced .NET developer with more than three years' experience, to join our Fabrik team and work on products hosted on the Azure platform. Our company is proudly headquartered in Umhlanga (KwaZulu-Natal), South Africa. Due to our way of working, this position is best suited to those who live in or are able to move to the Durban area. As a successful candidate you would Be directly involved in creating high-performance, scalable .NET API's for the various platforms on Azure, as well as mentoring junior developers in the team. Actively contribute to ideation, strategy, implementation and iteration of features and functionality for Fabrik. Uphold our values of service, quality, maintainability, design and iteration in a teaching and learning environment. Be accountable for creating and maintaining world class applications. Receive the opportunity to learn more about the Azure platform, to become a Microsoft Certified Azure Developer if you would like, and contribute to creating intellectual property that is proudly South African.
We are now recruiting for a devops engineer who would like to become part of our core team at Sinov8 software solutions. At our core we solve problems and love doing it! We're passionate about building products. We believe in writing clean, simple, and maintainable code. We're a full stack team, meaning you'll have a seat at the table in a lot of the product and design discussions and will play a critical role in rolling out our solutions. What you'll do You'll become part of our product development team with a mission to learn and grow in your first couple of months with us. Manage and scale SAAS architecture with AWS Automate and improve code deployment processes Setup and deploy applications with containers Monitoring applications and servers Building out products, debugging issues and maintaining integrations with 3rd parties. You'll work with support, sales and management teams to define and solve new challenges. Devops at Sinov8 is as much a development role as it is a sysops role with your focus moving between the two areas to keep everything connected.

Posted 3 months ago