Featured Company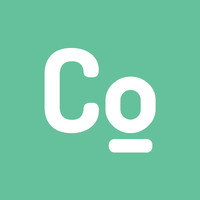 Cogrammar
cape town
Lead Software Engineer
cape town
Head of Engineering
cape town
Coding Mentor
cape town
Skills we're looking for:
Hiring for 3 jobs

54 jobs recently published

Front-end Developer
FEATURED
We are looking for an experienced senior Front-end developer  with more than five years' experience, to work on a broad range of exciting current and new projects for our clients and partners in the fields of media, communication and education.   Our company is proudly headquartered in Umhlanga (KwaZulu-Natal), South Africa. Due to our way of working, this position is best suited to those who live in or are able to move to the Durban area. As a successful candidate you would Be directly involved in creating high-performance, scalable web products on various platforms and frameworks, as well as mentoring junior developers in the team. Actively contribute to ideation, strategy, implementation and iteration of features and functionality for Fabrik. Uphold our values of service, quality, maintainability, design and iteration in a teaching and learning environment. Be accountable for creating and maintaining world class applications.
Position: Android Developer Location: Cape Town (w. WFH benefits) Are you inquisitive about the world of IoT and have a passion for Android? Are you an out-of-the-box problem-solver? If you said "Yes!" we may have a fantastic opportunity for you. Trinity IoT is looking for an Android Developer to help us change the world one IoT app at a time. This position will require you to work on exciting projects and explore unknown territories. Are you up for the challenge? A little bit about us: Established in 1996, we are a leading supplier of IoT solutions in South Africa. We manage over half a million connected devices out in the wild and we provide our clients with a comprehensive platform to stay in control of their deployments. We have fantastic clients who we love, and who loves us. We are focused on giving them the best of ourselves. The things we do matter - to them and to us. What you will do and learn: As an Android developer you will be a part of building apps for POS terminals as well as smartphones. You will also collaborate with dev team to build 'Things' using infrastructure with technologies like C and Python/Django tools. A typical day at the (home) office... Work on all phases of the development cycle: Concept to implementation. Bug fixing and improving application performance. Work with outside data sources and APIs. Improving and contributing to software architecture.

Lead Software Engineer
FEATURED
ABOUT THE ROLE As the lead software engineer you will be responsible for leading our engineering team and, initiating and executing on all aspects of our bespoke software platforms, including but not limited to: Our student portal Our mentor portals Our placements portal Our website and payment gateways Our sign up flows Our data analysis platforms To excel in this role, you should be a creative problem solver, have advanced technical skills, high standards and the ability to communicate effectively with multiple stakeholders. RESPONSIBILITIES Lead the engineering team in initiating and executing all aspects of our software platforms Lead the technical implementation of projects while effectively delegating and collaborating with other members of the engineering team Coach and mentor developer teams Plan sprint cycles and timelines within any framework that works for you and the specific team you're working with Communicate with technical people through clear and readable code and documentation as well as communicate with non-technical people and translate their requirements into implementable milestones and smaller goals

Posted 3 months ago
SweepSouth is in search of a new full-time team member to join our technical team of engineers. This position will be available immediately. The successful candidate will need to be based in Cape Town. We currently operate in major areas of South Africa, including Cape Town, Johannesburg, Durban, Centurion and Pretoria; and we are rapidly expanding into new areas. We're looking for a talented Front End Engineer to join our growing SweepSouth engineering team to work on the core components of the SweepSouth platform. You'll be primarily tasked with helping us rapidly scale our products.

Posted 3 months ago
You will be involved in delivering projects to clients from information gathering, working with a team in designing solutions, solution configuration, system testing, user training, continuous improvement and support. It is a technical and practical role and will require you to; Implement and configure our software to our design and client's specific requirements. Use our 'low-code' applications with SQL databases to build integrated and automated back-end processes with web-based UIs Execute projects in a dynamic, collaborative, and iterative fashion - providing ongoing tangible benefit Provide superior customer service to internal and external clients Develop new concepts, approaches and applying best-practice patterns Typical daily Tasks performed by a software engineer at Digiata are; Solution design, build, test, support and improve Configure and test solutions with colleagues Involved with unit and end-to-end testing of solutions Involved in deploying solutions to server environments - Dev, QA, Production Provide exceptional production support and ongoing improvement Develop technical designs and documentation Participate in update, design, requirements and feedback sessions

Posted 3 months ago