Featured Company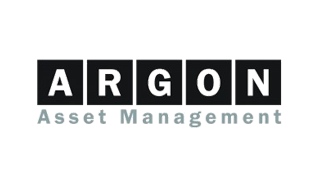 Argon Asset Management (Pty) Ltd
Cape Town, South Africa
DATA ENGINEER/ANALYST
Cape Town, Western Cape, South Africa
Skills we're looking for:
Hiring for 1 jobs

16 jobs found for "HTML"
Working with customer representatives, project managers, engineers, sales staff and CTO, the Software Engineer will perform the following duties: Configure new and existing customer sites to required specifications.  Prepare responses to custom data requests.  Assist with implementation of generic services.  Undertake fault investigation and resolution.  Undertake system maintenance.

Posted 3 months ago
Are you an experienced PHP Developer looking to join an influencer marketing platform in a development role? We are looking for a skilled Object Oriented PHP developer with strong MVC experience that thrives in a fast-paced, high-traffic consumer driven environment. Experience in using CakePHP is an advantage but not a requirement. You'll work alongside the lead developer on the functionality and additional modules of Webfluential - a global influencer marketing business. The environment offers high growth and creativity, and depending on experience will provide mentorship or you'll drive leadership. We have offices in Old Street London and Johannesburg, South Africa, which will elso expose you to new and interesting young businesses and development skills. You will work in a small agile team. WHAT YOU WILL BE DOING: Work with the development team and interact with product managers, marketing teams and designers Design, architect and develop a wide array of high-traffic and highly-scalable modules within the application Responsible for designing and building SOA distributed web applications – ecommerce, social media, reporting Build web services to support multiple product offerings Responsible for developing applications and API's utilizing RESTful Web Services Analyze application requirements and provide recommended technical design solutions that are efficient, scalable, maintainable, and meet the needs of the business
RSAWEB is an established and rapidly expanding Internet Service Provider, specialising in Internet Access & Cloud Hosting Solutions. We are pushing the boundaries of technology and our trends include automated testing, Service Orientated Architecture and continuous deployment and orchestration. We are crossing the divide between development, coding and cloud infrastructure. At RSAWEB we are proudly ahead of the curve- joining us would allow you to create your own path within our organisation. We are looking for a fast learning, self-driven, agile team-players. If you enjoy problem solving and have big ideas that can make a difference, this might be the job for you. The Software engineers in our team are responsible for researching, designing, developing, and testing operating systems-level software and network distribution software. Setting operational specifications and formulating and analysing software requirements. Work Activities: Developing Internet based products and applications. Produce technical specifications outlining software operation and implementation Extend internal system tools and intranet. Modify existing software to improve performance. Software programming and development of subsequent documentation. Consulting with other departments on projects and technical issues. Actively contribute to the existing system knowledge and technical tools. Conferring with product managers to obtain information on limitations or capabilities for processing projects.

Posted 3 months ago
Our client based in Durban is looking for a Senior Web Developer to join their development team. The ideal candidate must: Mave excellent communication and written skills. Must understand best practice development methodologies, emphasis on the Agile approach to software development. Have excellent communication and written skills. Understand best practice development methodologies, emphasis on the Agile approach to software development.

Posted 3 months ago
Leading Medical Company (based in Durban) is recruiting a Junior Java JEE Developer with 2 years' to 3 years' experience to join their dynamic team. Key Job Functions: Translates the technical designs and BRS into executable code without errors. Translates business requirements into technical designs adhering to company standards. Finds effective software solutions to technical issues. Ensure that the application performs the functions as required by business. Releases source code with zero defects. Actively coach other developers during the code review process to understand and apply the Insure coding standards. Assist with technical support issues.