Featured Company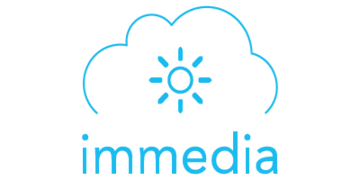 immedia
Front-end Developer
Durban
Skills we're looking for:
Hiring for 1 job

44 jobs recently published
Cloud Development Azure App Services Azure Storage Azure Cosmos DB GIT / GIT Workflows CI / CD Azure DevOps and Yaml Pipelines Experience in API Design Experience in Test Driven Development and Automated Testing Financial Services Experience

Posted 3 months ago
Analyse and identify programming solutions for clients Design and develop new software applications using best practice methods Create and facilitate suitable testing methods for existing software solutions Modify and improve existing software systems for optimal efficiency and effectiveness Perform Bug Fixing Draw up relevant Help Files and User Manuals for programs Provide technical support on programs create Conduct ongoing research & self-study to keep up to date with new methodologies

Posted 3 months ago
Qualification and Experience Relevant Qualifications Minimum 2 years working Experience Must be able to work well within a team Must be able to work in a highly pressurised environment Must be able to work independently

Posted 3 months ago
We are looking for young aspiring developers who have a strong passion for coding and who are hungry to learn some of the latest technologies around. We are offering a great opportunity for someone to gain skills that will make them an asset to any company. Besides the technical knowledge to be gained, our goal is also to help you grow from a graduate to a professional. We intend to take on all candidates at the end of the term, assuming they prove themselves and meet the program outcomes. Besides molding candidates with our skill sets and values, it is also an opportunity for us to give back to the community by assisting with this experience which most developers find very hard to come by today. Candidates will receive full-time guidance and mentoring from one of our experienced developers to complete typical dev tasks that developers are faced with. Resulting in strong technical skills in .NET Core, Typescript, HTML, SQL, GIT Source Control and many more technologies that are popular in the industry. The mentor will also be sharing soft skills such as email drafting, time management, people skills and so forth. The program will be executed via Scrum and Azure DevOps thus the candidate will finish their term being able to adjust easily in most working environments of today. Should the candidates excel in their duties, they will be given the opportunity to write exams towards Microsoft Certifications under the guidance of the mentor. The candidate will enter as an intern and leave ready to dive into their career as a qualified and experienced professional Daily tasks Under the mentorship of our Senior Developer you will be required to: Learn how our in-house system works - includes training you will receive Learn the technologies that build up the new platform that we are currently building Develop solutions to complete various work items from start to finish

Posted 3 months ago
Software DesignNewsclip Media Monitoring is seeking to employ Software Developers. The successful candidate will be responsible for developing applications for Newsclip products.Perform detailed system analysis and software design befor writing any code. Ensure design fits in with business requirements. Identify possible test scenarios.

Posted 3 months ago