Featured Company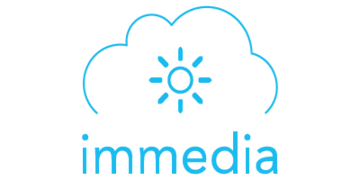 immedia
Front-end Developer
Durban
Skills we're looking for:
Hiring for 1 job

44 jobs recently published
We automate stuff. We use AWS, so you should already have experience with serverless tech. You should also have experience with a modern frontend framework (React, Vue, Angular) and if it's not React it better be good experience. You will work across the stack with our teams on multiple projects. Our Stack We build almost everything on the Serverless framework ( with AWS behind the scenes. We love React on the front, web and mobile.

Posted 3 months ago
Bitcube is a software development agency with a global reach, working on exciting and innovative projects across a wide range of industries. You will be based in either our Cape Town office, Remote work from Johannesburg or at the Bloemfontein HQ together with a team of like-minded developers, UI/UX designers and project managers. You will have a broad scope of projects from across the globe and will have direct exposure to startups from Silicon Valley and London. Flexible working hours means that you can best match up your schedule with times of maximum productivity. Responsibilities Researching, designing, implementing and managing software programs Testing and evaluating new programs Identifying areas for modification in existing programs and subsequently developing these modifications Writing and implementing efficient code Determining operational practicality Developing quality assurance procedures Deploying software tools, processes and metrics Maintaining and upgrading existing systems Training users Working closely with other developers, UX designers, business and systems analysts Document and maintain software functionality Troubleshoot, debug and upgrade existing systems Actively participate in internal programs and recruitment activities. Perks & Benefits Flexible working hours Pension and medical fund Generous leave policy Company contribution to further learning Fast-tracked career growth and international exposure Company socials, beer, pizza and ping pong Laid back-office environment, including dual/triple screen workstations.

Posted 3 months ago
Analyse and identify programming solutions for clients Design and develop new software applications using best practice methods Create and facilitate suitable testing methods for existing software solutions Modify and improve existing software systems for optimal efficiency and effectiveness Perform Bug Fixing Draw up relevant Help Files and User Manuals for programs Provide technical support on programs create Conduct ongoing research & self-study to keep up to date with new methodologies

Posted 3 months ago
Full Stack Developer with a strong focus on PHP development using MVC frameworks. Ideally, you should have experience in using Linux and have experience in working with containerized environments such as Docker or Vagrant. You will be programming mostly e-commerce systems by utilizing Craft and CakePHP.

Posted 3 months ago
Job Accountabilities: Develop solutions from technical specifications. Write high-quality, readable code to applicable standards (including internal and external customer's standards). Ensure that version control is properly performed. Highlight and address errors or shortcomings in received specifications. Troubleshoot defects. Deliver software that is thoroughly tested and debugged. Effectively communicate status without prior prompting. Liaise with vendors; third parties and clients in a professional and courteous manner. Documentation and contributing to the Knowledge base (Stanchion Wiki). Assist with code quality assurance i.e. code reviews, testing, etc.

Posted 3 months ago