Featured Company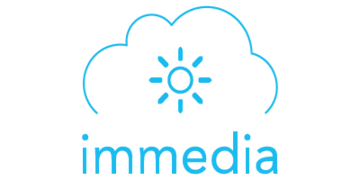 immedia
Front-end Developer
Durban
Skills we're looking for:
Hiring for 1 job

3 jobs recently published for "jquery"
A Front-end Developer who can hit the ground running when it comes to Shopify design and development on the frontend. You don't have to be strong in some of these areas, but what will separate you from the rest is if you have an awareness of the process, so be prepared to do a technical assessment and wow us with your skills. If you are someone who: Is able to delight and provide a great experience for our merchants – we like you already. Prides themselves on delivering quality code – we like you even more. Is able to translate designs into functional user interfaces – you got our attention. Has previous success in the same field – we're almost convinced. Has strong UI/UX sensibility – we're almost sold. What will you be required to do: Front-end development using HTML, CSS (SCSS, BEM), JavaScript, JQuery Shopify Theming (if you have not done this before, skills can be acquired over time, but if you have experience in doing this, then this would be a bonus Liquid templating (this would be a plus, but not an essential for the role and can be learnt over time) Work in Git, set up a development environment, deployment workflows, branching, continuous integration and more Develop for a Shopify store Testing & QA for functionality (if you have written automated tests then this is another bonus point for you)
We automate stuff. We use AWS, so you should already have experience with serverless tech. You should also have experience with a modern frontend framework (React, Vue, Angular) and if it's not React it better be good experience. You will work across the stack with our teams on multiple projects. Our Stack We build almost everything on the Serverless framework ( with AWS behind the scenes. We love React on the front, web and mobile.

Posted 3 months ago
Full Stack Developer with a strong focus on PHP development using MVC frameworks. Ideally, you should have experience in using Linux and have experience in working with containerized environments such as Docker or Vagrant. You will be programming mostly e-commerce systems by utilizing Craft and CakePHP.

Posted 3 months ago