Featured Company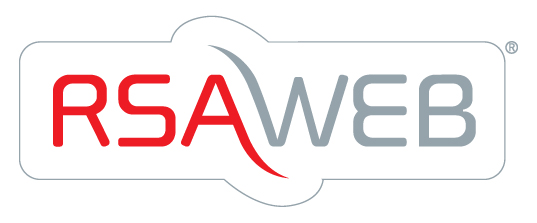 RSAWEB
Sea Point, Cape Town
Senior Software Engineer
Sea Point, Cape Town, Western Cape, South Africa
Skills we're looking for:
Hiring for 1 jobs

6 jobs found for "Ruby"
We are looking for a Junior / Mid Level Java Developer who will fit into the Travelstart family. The successful candidate will demonstrate the following characteristics: Passionate. Driven. Love for the travel industry. Willing to take the right risk. Ideas generator. Meet requirements but continually exceed expectations. The key deliverables in this role will be to: Delivery of code and technical solutions in line with use cases provided. Collaborate with team to come up with solutions and ideas.
takealot.com, a leading South African online retailer, is looking for highly talented Software Development Engineers to join our team in Cape Town. We are a young, dynamic, hyper growth company looking for smart, creative, hard working people to join us. We offer a great working environment with even cooler people and a promise that you won't be bored as long as you're up for a challenge and want to build something great. Graduate Software Developer Training Programme: The graduate training programme at takealot.com will prepare you for software development in takealot.com's large-scale and fast-paced environment. Over the course of 10 weeks you will be receive training on a variety of areas such as Python development, MySQL, QA as well as several in-house built frameworks. You will be given the opportunity to shadow all business units, including a visit to our impressive Cape Town warehouse. You will be given lectures, labs and projects. Experienced mentors will be available throughout this programme. After your graduation ceremony, all of our engineering teams will present their open positions for your consideration. Once successfully in your new team, you will be involved in the full software life cycle, from the requirements gathering, design and development to ownership and maintenance. Our fast-paced agile deployment cycle means we can iterate quickly and deploy improvements for our customers on a daily basis. You will have the opportunity to contribute throughout the company to make takealot.com even more awesome. We seek to employ Exceptional Minds, people who are: Experts at DOING, they can not only design but also execute; Analytical, able to use data to make decisions. Competitive. Curious. Always questioning the status quo; Not averse to risk; Business smart. Able to think about problems from a business perspective using technical and product input; Self directed, taking action based on own initiative; Collaborative. Thorough; User focused, always trying to understand a product from the users perspective; Able to communicate clearly and not afraid to voice an opinion, no matter how unpopular.
We're looking for people with a passion for programming. You'll be working on anything from advanced data visualisation on the client side, to customised data mining algorithms on server side.
Amazon Development Centre South Africa is looking for passionate software developers to join us and help to solve a challenging set of problems in space packed full of opportunities. Amazon Web Services (AWS) provides Amazon's developer customers with access to in-the-cloud infrastructure services based on Amazon's own back-end technology platform, which developers can use to enable virtually any type of business. The Cape Town based Development Center plays a key role in building the Amazon Elastic Compute Cloud (Amazon EC2). Amazon Elastic Compute Cloud (EC2) is the web service that is pioneering cloud computing by providing resizable compute capacity in the cloud. It gives any developer complete control of their computing resources and lets them run on Amazon's proven computing environment. We are continuing to build the team in order to expand on our feature set and manage our rapidly increasing scale. The ideal candidate will be clearly passionate about the large opportunity that Amazon EC2 presents and about web services in general. This person has thrived and succeeded in delivering high quality solutions in a hyper-growth environment where priorities shift fast. If you're looking to solve problems ranging from efficient resource allocation in the face of imperfect information, building touchless automation to manage millions of machines, or sifting through billion row databases looking for patterns then drop us a line. Amazon.com offers a demanding, exciting and rewarding experience, with opportunities to work with the world's best computer scientists on some of the most interesting problems. Amazon is an equal opportunity employer.

Posted 3 months ago
Do you believe that you cannot be an accomplished software designer/architect and consider yourself "post-technical?" Are you solution driven rather than technology specific? Do you want to work alongside the people who wrote some of the industry's best practices? We are currently looking for Software Architects who are real innovators, who understand the issues businesses face and can work with them to create robust, scalable, elegant, flexible and relevant software solutions that truly transform industries. We want people who see technology, process and organizational problems, are driven to fix them and along the way influence the industry to move in a better direction. Development and delivery experience with more than one language, which maybe C#, Java, Ruby,Python and JavaScript and/or mobile technologies Hands-on experience in analysis, design, coding and implementation of complex, custom-built applications. Great OO skills, including strong design patterns knowledge. Experience working with Extreme Programming (XP) and Scrum. Desire to strengthen teams and contribute to the wider technical community through collaboration, coaching and mentoring of other technologists. Ability to work in a variety of client settings and in a multi-cultural, team-oriented, collaborative environment. Knowledge of software practices, like test-driven development and continuous delivery. Experience in working in a forward-thinking, OSS-centric environment. Experience in leading a technical team, managing relationships with client facing technical team and business stakeholders.

Posted 3 months ago