Featured Company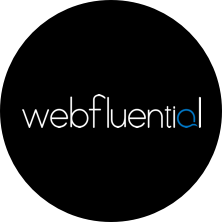 Webfluential
Sandton, Johannesburg,
Senior PHP Developer
Johannesburg, Gauteng, South Africa
Skills we're looking for:
Hiring for 1 jobs

17 jobs found for "Python"
We are looking for a talented Data Engineer/Analyst to help us organise and develop the architecture of our growing volumes of data to provide our clients with the best evidence-based investment solutions. You'll be working with a modern data science stack using Python, Docker, Jenkins CI and git in a Linux environment. We're a small team so we're looking to you to make a big impact across our entire data processing pipeline, from monitoring data feeds to building advanced machine learning predictive models.
RSAWEB is an established and rapidly expanding Internet Service Provider, specialising in Internet Access & Cloud Hosting Solutions. We are pushing the boundaries of technology and our trends include automated testing, Service Orientated Architecture and continuous deployment and orchestration. We are crossing the divide between development, coding and cloud infrastructure. At RSAWEB we are proudly ahead of the curve- joining us would allow you to create your own path within our organisation. We are looking for a fast learning, self-driven, agile team-players. If you enjoy problem solving and have big ideas that can make a difference, this might be the job for you. The Software engineers in our team are responsible for researching, designing, developing, and testing operating systems-level software and network distribution software. Setting operational specifications and formulating and analysing software requirements. Work Activities: Developing Internet based products and applications. Produce technical specifications outlining software operation and implementation Extend internal system tools and intranet. Modify existing software to improve performance. Software programming and development of subsequent documentation. Consulting with other departments on projects and technical issues. Actively contribute to the existing system knowledge and technical tools. Conferring with product managers to obtain information on limitations or capabilities for processing projects.

Posted 3 months ago
Designing, developing, implementing and supporting software solutions using variety of languages, tools, methodologies and technologies.

Posted 3 months ago
Job description Byte Orbit is a dynamic software development company that is excited about development, more specifically Python/Django. We are looking for someone who is competent in the Python/Django technology stack with previous experience. We work with innovative technologies and we are looking for someone that is ready expand their knowledge by being open to learn and grow their Python/Django coding expertise. We're a team with junior/medium/senior developers We do Scrum and Agile development We have a diverse range of projects/technologies in the pipeline Byte Orbit founded Startup Knight (www.startupknight.co.za) Product creator and owner of Impress Me App (www.impressmeapp.com) Investors in Tiger Bytes (www.tigerbytes.co)
The Engineering department is responsible for the design, development and Go-To market of our software products. The main responsibility of a Developer is to implement formal specifications as written up for him/her. The developer will be responsible for unit testing of his/her code and making sure that the performance and robustness of the code is of a high quality. Duties & Responsibilities To implement modifications to an existing web site, to allow web services calls using XML over HTTPS. Adhere to the company coding standards and follow the best practices for optimal productivity Be responsible for an assigned set of activities or issues Support activities: Post production scripts/code support Perform unit testing to ensure quality of the deliverables Adhere to the company's configuration management system Coordinate own tasks to meet schedules Work cooperatively with the team Other duties as assigned