Featured Company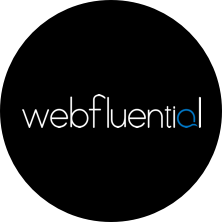 Webfluential
Sandton, Johannesburg,
Senior PHP Developer
Johannesburg, Gauteng, South Africa
Skills we're looking for:
Hiring for 1 jobs

22 jobs found for "Python"
You would be working within a relatively small team of software devs (±5) who work closely with each other and the rest of the organisation. We have adopted some industry best practices and want to see your skills grow as much as you do. At Siyavula, you'll be exposed to automated tests, static code analysis, peer review and a culture that is big on constant learning. Our development process is focused on being agile, but not slavishly adherent to any one way of being agile and we're figuring out a lot of stuff as we grow and as our product grows. At Siyavula you would: craft features to make learning more effective and fun, improving maths and science education; forge tools to help teachers see where students are struggling and to gauge the effectiveness of their own teaching practices; and build software tools that our own team of super-heroes can use to function at their best.

Posted 3 months ago
We are looking for a Junior / Mid Level Java Developer who will fit into the Travelstart family. The successful candidate will demonstrate the following characteristics: Passionate. Driven. Love for the travel industry. Willing to take the right risk. Ideas generator. Meet requirements but continually exceed expectations. The key deliverables in this role will be to: Delivery of code and technical solutions in line with use cases provided. Collaborate with team to come up with solutions and ideas.
We are looking for a talented Data Engineer/Analyst to help us organise and develop the architecture of our growing volumes of data to provide our clients with the best evidence-based investment solutions. You'll be working with a modern data science stack using Python, Docker, Jenkins CI and git in a Linux environment. We're a small team so we're looking to you to make a big impact across our entire data processing pipeline, from monitoring data feeds to building advanced machine learning predictive models.
RSAWEB is an established and rapidly expanding Internet Service Provider, specialising in Internet Access & Cloud Hosting Solutions. We are pushing the boundaries of technology and our trends include automated testing, Service Orientated Architecture and continuous deployment and orchestration. We are crossing the divide between development, coding and cloud infrastructure. At RSAWEB we are proudly ahead of the curve- joining us would allow you to create your own path within our organisation. We are looking for a fast learning, self-driven, agile team-players. If you enjoy problem solving and have big ideas that can make a difference, this might be the job for you. The Software engineers in our team are responsible for researching, designing, developing, and testing operating systems-level software and network distribution software. Setting operational specifications and formulating and analysing software requirements. Work Activities: Developing Internet based products and applications. Produce technical specifications outlining software operation and implementation Extend internal system tools and intranet. Modify existing software to improve performance. Software programming and development of subsequent documentation. Consulting with other departments on projects and technical issues. Actively contribute to the existing system knowledge and technical tools. Conferring with product managers to obtain information on limitations or capabilities for processing projects.

Posted 3 months ago
Financial Integration Technology is a fin-tech company creating apps and software solutions for SMEs. We are in search of a Mid-level Python developer with excellent experience, to drive the development of our products to both a South African and international market. The ideal candidate should be passionate about Python and associated technologies and excel in creating a quality software product that services many financial clients. Responsibilities and Division of Duties 70% - Develop and enhance web-based applications 30% - Provide application support (defect repair, maintenance, and production operations support) Benefits Work-from-home opportunities Innovative and creative working environment Exposure to new technologies The choice of working from either our Cape Town or Johannesburg branches

Posted 3 months ago