Featured Company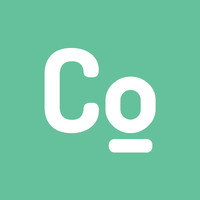 Cogrammar
Coding Mentor
cape town
Head of Engineering
cape town
Lead Software Engineer
cape town
Skills we're looking for:
Hiring for 3 jobs

1 jobs recently published for "C++"

Coding Mentor
FEATURED
In this role, you will be providing code review and coding education to thousands of students from around the world. You will support our learners by helping solve their queries, guiding them on their course content and coding projects, and giving quality feedback on students' code on a daily basis. As a HyperionDev Coding Mentor, a typical day would include some or all of the following: Reviewing code submitted by students and providing them comprehensive feedback in line with our world-class code review process; Having 1:1 calls with your students to help them through tricky problems and keep them motivated; Training on advanced level curriculum and new technology stacks introduced in each of our bootcamps Providing rapid and high quality mentorship support to students via live chat, email, online tutorial sessions, and online 1:1 support calls; Overseeing the progress, performance, and journey of your students on a monthly basis through one of our online coding bootcamp tracks (Web Development, Data Science, or Software Engineering); Preparing and delivering regular online tutorials sessions to cement specific topics identified as challenging by students and other mentors; Identifying and implementing new strategies for improving student completion rates and retention; Reviewing and updating course content and teaching methods; Assisting the Head of Education in new strategies for improving the pedagogical processes of our online coding bootcamps to improve student completion rates and retention; Assisting the Placements team in ensuring course content and teaching methods remain highly aligned to the needs of our hiring partners to ensure high student job placement rates; Managing the HyperionDev Students community; Monitoring and encouraging activity on the Forum and Discord channel; Adding relevant task material and resources to the Student Guidance Board and keeping it up to date inline with new shipped content at all time; and Trading notes (and memes) on all things tech in our Discord group.

Posted 3 months ago