Featured Company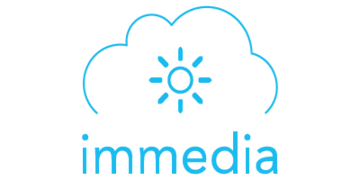 immedia
Front-end Developer
Durban
Skills we're looking for:
Hiring for 1 job

44 jobs recently published in "Pretoria"
Maintain, expand and bug-fix internal and client-facing functionality Write clean, efficient and reusable code, utilizing best practices such as SOLID, DRY and KISS Assist with refactoring legacy code into a new Symfony based system Create and consume APIs (both REST and SOAP) Work closely with our CTO Evan and the dev team (John, Jerry, Ettienne and new recruits)

Posted 3 months ago
Software DesignNewsclip Media Monitoring is seeking to employ Software Developers. The successful candidate will be responsible for developing applications for Newsclip products.Perform detailed system analysis and software design befor writing any code. Ensure design fits in with business requirements. Identify possible test scenarios.

Posted 3 months ago
Volt Africa has an opportunity for an innovative and skilled Full-Stack Developer. The person will work with our high performing teams of technology experts to develop software in an agile environment for major digital brands in the media industry, using Open Source technologies and a mix of cutting edge Front-End JavaScript frameworks. The developer will lead a team of junior and mid-level developers, and work in project environments at client sites, both in an integrated team of developers, designers, content producers, sales and digital experts and independently, to deliver enhancements and features as requested by the Product Owner, as well as ad-hoc fixes to existing functionality.

Posted 3 months ago
Develop system solution in line with proposed Functional Requirements Document (FRD) and Technical Requirements Document (TRD). Design and / or implement system solutions in order to ensure optimal HR operations. Monitor integration to ensure potential issues are resolved timeously. Provide technical support to Human Resources operations to ensure optimal use of rolled out modules. Ensure systems are maintained and users are supported on implemented solutions. Provide technical support to Human Resources operations to ensure optimal use of rolled out modules.

Posted 3 months ago
Position: Android Developer Location: Cape Town (w. WFH benefits) Are you inquisitive about the world of IoT and have a passion for Android? Are you an out-of-the-box problem-solver? If you said "Yes!" we may have a fantastic opportunity for you. Trinity IoT is looking for an Android Developer to help us change the world one IoT app at a time. This position will require you to work on exciting projects and explore unknown territories. Are you up for the challenge? A little bit about us: Established in 1996, we are a leading supplier of IoT solutions in South Africa. We manage over half a million connected devices out in the wild and we provide our clients with a comprehensive platform to stay in control of their deployments. We have fantastic clients who we love, and who loves us. We are focused on giving them the best of ourselves. The things we do matter - to them and to us. What you will do and learn: As an Android developer you will be a part of building apps for POS terminals as well as smartphones. You will also collaborate with dev team to build 'Things' using infrastructure with technologies like C and Python/Django tools. A typical day at the (home) office... Work on all phases of the development cycle: Concept to implementation. Bug fixing and improving application performance. Work with outside data sources and APIs. Improving and contributing to software architecture.