Featured Company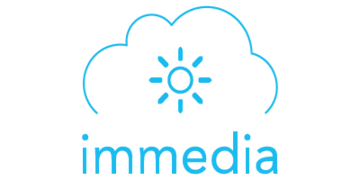 immedia
Front-end Developer
Durban
Skills we're looking for:
Hiring for 1 job

56 jobs recently published in "Johannesburg"
As a Freelance Code Reviewer at CoGrammar, you should ideally be experienced in carrying out technical, high-quality code reviews and would possess strong programming skills in one or more of the following: Java JavaScript React Databases (SQL) APIs Spring Express UI / UX Python HTML / CSS C / C++ iOS development (Swift) PHP Pandas / Matpotlib / similar skill Statistics and R Machine learning Excel / VBA As a Code Reviewer, you not only fill one of the most key roles in our organisation, you define what we are. In this role, you will be responsible for completing, and will own the quality of, the technical code reviews we provide to our international partners (some of the biggest brands in technology, recruitment and education headquartered in the US, UK and Europe). A growth mindset is essential because at any point in time, you could be invited to work on an advanced-level curriculum or a new technology stack in order to meet the requirements of our partners. Therefore, continuous training, further learning and specialisation will be an integral part of this role.

Posted a month ago
The Student Progression Associate is passionate about seeing our students succeed in their drive to change into a career in tech. They play an integral role in ensuring the continued success of our fast growing student base on our coding bootcamps, powered through www.hyperiondev.com. In this role you are the custodian of student queries from all channels, providing tier-one support, overseeing and ensuring successful resolution of all student concerns in a timely manner, and implementing the Placements process for graduates to coordinate graduate events, placements events, and helping prepare graduates to on-board on our Connect platform for external placement as developers securing their first job in tech. This role involves day to day management of all tickets logged through our ticketing system, categorising all tickets according to type and urgency and facilitating escalations where applicable, analysing data on tickets to inform product development and optimisation, tracking data and enrolments on our Connect platform, coordinating communications with graduates and hiring partners, and supporting our Head of Education, Head of Placements & Head of Student Success in iterating our business model and processes to improve NPS, student retention, graduation rates, placement rates & overall satisfaction. Analyse and report on data on a weekly and monthly basis relating to student concerns, queries, retention and progress issues to the Head of Education Analyse and report on data on a weekly and monthly basis relating to student & graduate enrolment in Connect processes including Connect profile completion Analyse and report on data on a weekly and monthly basis relating to placement of graduates including hiring partner uptake, interview attendance and success rates, technical test attendance and success rates Work collaboratively with the development team to iterate on the Connect platform to maximise placement rates Provide premium, professional and personalised student support for assigned HyperionDev students Support and contribute to maintaining, updating and defining student & graduate support processes and policies Contribute to the successful placements of HyperionDev graduates through HyperionDev Connect Contribute to the overall HyperionDev brand recognition and credibility through student & graduate engagement campaigns

Posted 3 months ago
As a Mid-Level Developer, you will work alongside junior & senior developers in the development & maintenance of Web Applications, ETL processes as well as integration of business applications.You will also be required to learn and configure the various core internal systems,Projects will range from small distinct pieces of work to long term program engagments, You will be expected to learn the software and programming languages and frameworks in place. Must be able to deliver quality work on your assigned projects. Configuration of the internal core systems  Develop and execute database queries and conduct analyses  Creating databases, tables, views, functions etc  Writing relational and multidimensional database queries  Active participation in scoping and design exercises as part of the development team  Testing of code and ensuring that completed work correctly meets requirements, and is in accordance with agreed designs  Conduct post implementation monitoring  Work in conjunction with other developers on development projects and ensure that your work is compatible with, and does not duplicate the work of others  Obtain business requirements and provide an analysis for the requirements and impact  Assist in problem resolution to the team through problem research  Work with Senior staff to ensure code is managed and controlled according to the source control strategy for the project in question
Job Accountabilities: Develop solutions from technical specifications. Write high-quality, readable code to applicable standards (including internal and external customer's standards). Ensure that version control is properly performed. Highlight and address errors or shortcomings in received specifications. Troubleshoot defects. Deliver software that is thoroughly tested and debugged. Effectively communicate status without prior prompting. Liaise with vendors; third parties and clients in a professional and courteous manner. Documentation and contributing to the Knowledge base (Stanchion Wiki). Assist with code quality assurance i.e. code reviews, testing, etc.

Posted 3 months ago
To be a Technical Content Developer at HyperionDev, you must have a passion for education and writing, fused with strong computer science and programming skills. In this role, you will produce new high-quality instructional material in PHP / JavaScript / MERN stack / Java. You will also create assessment questions, content summaries, learning objectives, rubrics, and example solutions. You will analyse feedback from our students and reviewers and apply this to our content where necessary. You will work closely with the Education & Customer Support department to identify gaps and issues in our existing content and fix these. The content you create and curate will benefit thousands of students on their path to becoming software developers and machine learning experts. To succeed in this role, you must be driven by the belief that our coding bootcamps can change the lives of those that participate for the better and make a lasting impact on the African and international EdTech ecosystem. RESPONSIBILITIES Write new content in PHP / JavaScript / MERN stack / Java. Maintain and update relevant existing educational content related to the above. Take ownership of certain lessons in our existing content, and reorganize and reformat it.

Posted 3 months ago