Featured Company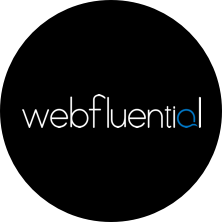 Webfluential
Sandton, Johannesburg,
Senior PHP Developer
Johannesburg, Gauteng, South Africa
Skills we're looking for:
Hiring for 1 jobs

3 jobs found in "Johannesburg"
Are you an experienced PHP Developer looking to join an influencer marketing platform in a development role? We are looking for a skilled Object Oriented PHP developer with strong MVC experience that thrives in a fast-paced, high-traffic consumer driven environment. Experience in using CakePHP is an advantage but not a requirement. You'll work alongside the lead developer on the functionality and additional modules of Webfluential - a global influencer marketing business. The environment offers high growth and creativity, and depending on experience will provide mentorship or you'll drive leadership. We have offices in Old Street London and Johannesburg, South Africa, which will elso expose you to new and interesting young businesses and development skills. You will work in a small agile team. WHAT YOU WILL BE DOING: Work with the development team and interact with product managers, marketing teams and designers Design, architect and develop a wide array of high-traffic and highly-scalable modules within the application Responsible for designing and building SOA distributed web applications – ecommerce, social media, reporting Build web services to support multiple product offerings Responsible for developing applications and API's utilizing RESTful Web Services Analyze application requirements and provide recommended technical design solutions that are efficient, scalable, maintainable, and meet the needs of the business
You'll be working with a team of equally passionate, seasoned engineers bringing a new product to life. We're creating the real-world equivalent of the Google Adsense platform and need your help to produce the Android applications which will run on our custom hardware device. This is an opportunity to be part of delivering digital services to the fast developing emerging markets of India and China. The device is multifaceted and unique in the niche it fills. You'll be tasked with: Designing slick user interfaces and user interactions as well as ensuring the code architecture stands up to massive scale deployments across many different geographies. You'll get to work in a relaxed environment where we celebrate our successes and learn from our failures. We debate stuff with the hope that the best argument wins. We like to think we're smart, but always are really prepared to learn. Apply now and be part of a growing tech start up.

Posted 3 months ago
Do you believe that you cannot be an accomplished software designer/architect and consider yourself "post-technical?" Are you solution driven rather than technology specific? Do you want to work alongside the people who wrote some of the industry's best practices? We are currently looking for Software Architects who are real innovators, who understand the issues businesses face and can work with them to create robust, scalable, elegant, flexible and relevant software solutions that truly transform industries. We want people who see technology, process and organizational problems, are driven to fix them and along the way influence the industry to move in a better direction. Development and delivery experience with more than one language, which maybe C#, Java, Ruby,Python and JavaScript and/or mobile technologies Hands-on experience in analysis, design, coding and implementation of complex, custom-built applications. Great OO skills, including strong design patterns knowledge. Experience working with Extreme Programming (XP) and Scrum. Desire to strengthen teams and contribute to the wider technical community through collaboration, coaching and mentoring of other technologists. Ability to work in a variety of client settings and in a multi-cultural, team-oriented, collaborative environment. Knowledge of software practices, like test-driven development and continuous delivery. Experience in working in a forward-thinking, OSS-centric environment. Experience in leading a technical team, managing relationships with client facing technical team and business stakeholders.

Posted 3 months ago