Featured Company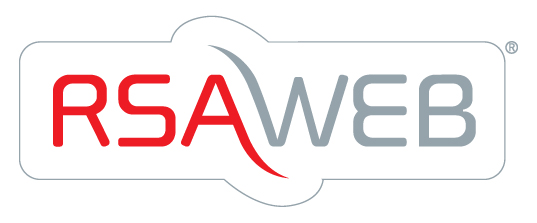 RSAWEB
Sea Point, Cape Town
Senior Software Engineer
Sea Point, Cape Town, Western Cape, South Africa
Skills we're looking for:
Hiring for 1 jobs

33 jobs found in "Cape Town"
We're looking for Android / iOS developers to join our team to bring new features to our mobile apps and help us move quickly with new product ideas and experiments.
You would be working within a relatively small team of software devs (±5) who work closely with each other and the rest of the organisation. We have adopted some industry best practices and want to see your skills grow as much as you do. At Siyavula, you'll be exposed to automated tests, static code analysis, peer review and a culture that is big on constant learning. Our development process is focused on being agile, but not slavishly adherent to any one way of being agile and we're figuring out a lot of stuff as we grow and as our product grows. At Siyavula you would: craft features to make learning more effective and fun, improving maths and science education; forge tools to help teachers see where students are struggling and to gauge the effectiveness of their own teaching practices; and build software tools that our own team of super-heroes can use to function at their best.

Posted 3 months ago
There are rewarding opportunities available right now for super-innovative, mobile code-savvy individuals who have skills and experience in software development and maintenance of applications for mobile phones and tablets. Mobile apps are your passion and you have experience in integrating apps with third party libraries, APIs, frameworks and back-end services. You are no stranger to UI/UX as it applies to mobile apps, Web Services and the HTTP protocol either. Your role in the full mobile development life cycle will include: The design and building of native apps Bug fixing Seamless performance, quality and responsiveness of apps Unit-testing of code for robustness Camera and image processing Collaboration with cross-functional teams Continual push to maximise development efficiency

Posted 3 months ago
Working with customer representatives, project managers, engineers, sales staff and CTO, the Software Engineer will perform the following duties: Configure new and existing customer sites to required specifications.  Prepare responses to custom data requests.  Assist with implementation of generic services.  Undertake fault investigation and resolution.  Undertake system maintenance.

Posted 3 months ago
We are looking for a Junior / Mid Level Java Developer who will fit into the Travelstart family. The successful candidate will demonstrate the following characteristics: Passionate. Driven. Love for the travel industry. Willing to take the right risk. Ideas generator. Meet requirements but continually exceed expectations. The key deliverables in this role will be to: Delivery of code and technical solutions in line with use cases provided. Collaborate with team to come up with solutions and ideas.