Featured Company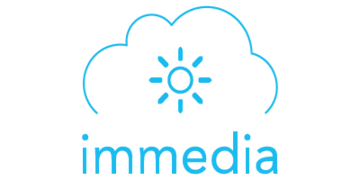 immedia
Front-end Developer
Durban
Skills we're looking for:
Hiring for 1 job

4 jobs recently published for "css"
A Front-end Developer who can hit the ground running when it comes to Shopify design and development on the frontend. You don't have to be strong in some of these areas, but what will separate you from the rest is if you have an awareness of the process, so be prepared to do a technical assessment and wow us with your skills. If you are someone who: Is able to delight and provide a great experience for our merchants – we like you already. Prides themselves on delivering quality code – we like you even more. Is able to translate designs into functional user interfaces – you got our attention. Has previous success in the same field – we're almost convinced. Has strong UI/UX sensibility – we're almost sold. What will you be required to do: Front-end development using HTML, CSS (SCSS, BEM), JavaScript, JQuery Shopify Theming (if you have not done this before, skills can be acquired over time, but if you have experience in doing this, then this would be a bonus Liquid templating (this would be a plus, but not an essential for the role and can be learnt over time) Work in Git, set up a development environment, deployment workflows, branching, continuous integration and more Develop for a Shopify store Testing & QA for functionality (if you have written automated tests then this is another bonus point for you)
SweepSouth is in search of a new full-time team member to join our technical team of engineers. This position will be available immediately. The successful candidate will need to be based in Cape Town. We currently operate in major areas of South Africa, including Cape Town, Johannesburg, Durban, Centurion and Pretoria; and we are rapidly expanding into new areas. We're looking for a talented Front End Engineer to join our growing SweepSouth engineering team to work on the core components of the SweepSouth platform. You'll be primarily tasked with helping us rapidly scale our products.

Posted 3 months ago
Design, develop and maintain both internal and client-facing functionality, from inception through to deployment, full life cycle Write clean, efficient and reusable code, utilizing best practices such as SOLID, DRY and KISS Monitor, test, improve and upgrade existing functionality Assist with refactoring legacy code into a new Symfony based system Assist with maintaining and improving an AWS based production environment Create and consume APIs (both REST and SOAP) Work closely with our CTO Evan and the dev team (John, Jerry, Ettienne and new recruits)

Posted 3 months ago
Maintain, expand and bug-fix internal and client-facing functionality Write clean, efficient and reusable code, utilizing best practices such as SOLID, DRY and KISS Assist with refactoring legacy code into a new Symfony based system Create and consume APIs (both REST and SOAP) Work closely with our CTO Evan and the dev team (John, Jerry, Ettienne and new recruits)

Posted 3 months ago