Featured Company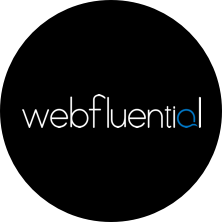 Webfluential
Sandton, Johannesburg,
Senior PHP Developer
Johannesburg, Gauteng, South Africa
Skills we're looking for:
Hiring for 1 jobs

4 jobs found for "PHP"
Are you an experienced PHP Developer looking to join an influencer marketing platform in a development role? We are looking for a skilled Object Oriented PHP developer with strong MVC experience that thrives in a fast-paced, high-traffic consumer driven environment. Experience in using CakePHP is an advantage but not a requirement. You'll work alongside the lead developer on the functionality and additional modules of Webfluential - a global influencer marketing business. The environment offers high growth and creativity, and depending on experience will provide mentorship or you'll drive leadership. We have offices in Old Street London and Johannesburg, South Africa, which will elso expose you to new and interesting young businesses and development skills. You will work in a small agile team. WHAT YOU WILL BE DOING: Work with the development team and interact with product managers, marketing teams and designers Design, architect and develop a wide array of high-traffic and highly-scalable modules within the application Responsible for designing and building SOA distributed web applications – ecommerce, social media, reporting Build web services to support multiple product offerings Responsible for developing applications and API's utilizing RESTful Web Services Analyze application requirements and provide recommended technical design solutions that are efficient, scalable, maintainable, and meet the needs of the business
RSAWEB is an established and rapidly expanding Internet Service Provider, specialising in Internet Access & Cloud Hosting Solutions. We are pushing the boundaries of technology and our trends include automated testing, Service Orientated Architecture and continuous deployment and orchestration. We are crossing the divide between development, coding and cloud infrastructure. At RSAWEB we are proudly ahead of the curve- joining us would allow you to create your own path within our organisation. We are looking for a fast learning, self-driven, agile team-players. If you enjoy problem solving and have big ideas that can make a difference, this might be the job for you. The Software engineers in our team are responsible for researching, designing, developing, and testing operating systems-level software and network distribution software. Setting operational specifications and formulating and analysing software requirements. Work Activities: Developing Internet based products and applications. Produce technical specifications outlining software operation and implementation Extend internal system tools and intranet. Modify existing software to improve performance. Software programming and development of subsequent documentation. Consulting with other departments on projects and technical issues. Actively contribute to the existing system knowledge and technical tools. Conferring with product managers to obtain information on limitations or capabilities for processing projects.

Posted 3 months ago
Interpret requirements from the product development committee and participate in a team to design products to meet specifications, time, cost, and quality. Write software applications for desktop, web, and mobile devices. Version control Documentation Sourcing of software components suitable for the project/product. Create installation disks and deliver product to production and assist with industrialization of the product. Review designs and identify risks due to changing operating systems and obsolete technology.

Posted 3 months ago
Reports to: DevOps Manager We are a dynamic ISP and web hosting company looking for a quirky; innovative and hard working software developer to join our talented agile Devlopment team. We have excellent benefits; a lucrative bonus scheme and offer a very competitive salary. Key Responsibilities: Design, develop, test, deploy, maintain and improve software Manage individual project priorities, deadlines and deliverables