Featured Company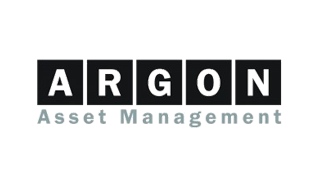 Argon Asset Management (Pty) Ltd
Cape Town, South Africa
DATA ENGINEER/ANALYST
Cape Town, Western Cape, South Africa
Skills we're looking for:
Hiring for 1 jobs

18 jobs found for "Javascript "
Working with customer representatives, project managers, engineers, sales staff and CTO, the Software Engineer will perform the following duties: Configure new and existing customer sites to required specifications.  Prepare responses to custom data requests.  Assist with implementation of generic services.  Undertake fault investigation and resolution.  Undertake system maintenance.

Posted 3 months ago
As a UI designer you will own the Travelstart brand and visual language. You will design and implement a world-class user experience for our customers, using your skills in a data-driven approach to web design. You will play a critical role in determining our users' end to end experience when using the Travelstart consumer facing product. You will also be required to play foosball. You... Love design as much as we do, so pixel-precision takes you to the moon. Want to be part of the future of Travel Technology. Are exceptionally technical minded. Feel the need to grow everyday. Understand the Web and are as fascinated by it's ever changing nature. Get your fuel from data. Are customer obsessed! Responsibilities Design the UI for the Travelstart web & mobile products Collaborate with the Product and Dev teams to define, design and deliver key changes to be made on existing/new products Use UI expertise on best practices to create interactive prototypes and screens, that will be used to explain user experiences and application flows Be part of the development process to implement new features, improvements and maintenance related to the user flow; you will own your ideas so you will be required to both design and implement Keep the design consistent throughout the portfolio of Travelstart products, by continuously updating style guides Do continuous research on improvements on visual assets that go hand in hand with new technologies If you know how the tech and design fit together, this means you have the functional mind we are looking for! Are you data orientated? Can you design and execute?

Posted 3 months ago
RSAWEB is an established and rapidly expanding Internet Service Provider, specialising in Internet Access & Cloud Hosting Solutions. We are pushing the boundaries of technology and our trends include automated testing, Service Orientated Architecture and continuous deployment and orchestration. We are crossing the divide between development, coding and cloud infrastructure. At RSAWEB we are proudly ahead of the curve- joining us would allow you to create your own path within our organisation. We are looking for a fast learning, self-driven, agile team-players. If you enjoy problem solving and have big ideas that can make a difference, this might be the job for you. The Software engineers in our team are responsible for researching, designing, developing, and testing operating systems-level software and network distribution software. Setting operational specifications and formulating and analysing software requirements. Work Activities: Developing Internet based products and applications. Produce technical specifications outlining software operation and implementation Extend internal system tools and intranet. Modify existing software to improve performance. Software programming and development of subsequent documentation. Consulting with other departments on projects and technical issues. Actively contribute to the existing system knowledge and technical tools. Conferring with product managers to obtain information on limitations or capabilities for processing projects.

Posted 3 months ago
As the 2nd largest business support solutions (BSS) provider, CSG International provides solutions to a global client base. Join an elite team of IT professionals who are driven for success in finding innovative solutions for our company and clients. We respond to the complexity of a dynamic, convergent world with a flexible set of needs-based solutions, innovative new technologies and forward thinking that helps our clients solve business problems and identify new opportunities and revenue streams. Our Software Development Engineer positions are the key to delivering software and services-based solutions that enable our clients to accurately capture, manage, generate and optimize revenue, strengthen customer relationships and exploit emerging opportunities in highly complex, transformational market

Posted 3 months ago
The primary purpose of the Software Developer role is to create and build maintainable, reliable software that adheres to client and design specifications, in accordance with the project plan, and meets performance and quality standards. Report writing (Basic) Systems testing (Basic) Ability to interpret designs Sage Alchemex & EOS products JavaScript Adapting to change – software on-going changes Creativity

Posted 3 months ago