Featured Company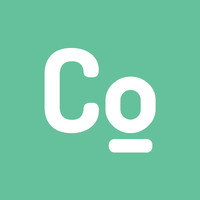 Cogrammar
Coding Mentor
cape town
Lead Software Engineer
cape town
Head of Engineering
cape town
Skills we're looking for:
Hiring for 3 jobs

21 jobs recently published for "Java"

Coding Mentor
FEATURED
In this role, you will be providing code review and coding education to thousands of students from around the world. You will support our learners by helping solve their queries, guiding them on their course content and coding projects, and giving quality feedback on students' code on a daily basis. As a HyperionDev Coding Mentor, a typical day would include some or all of the following: Reviewing code submitted by students and providing them comprehensive feedback in line with our world-class code review process; Having 1:1 calls with your students to help them through tricky problems and keep them motivated; Training on advanced level curriculum and new technology stacks introduced in each of our bootcamps Providing rapid and high quality mentorship support to students via live chat, email, online tutorial sessions, and online 1:1 support calls; Overseeing the progress, performance, and journey of your students on a monthly basis through one of our online coding bootcamp tracks (Web Development, Data Science, or Software Engineering); Preparing and delivering regular online tutorials sessions to cement specific topics identified as challenging by students and other mentors; Identifying and implementing new strategies for improving student completion rates and retention; Reviewing and updating course content and teaching methods; Assisting the Head of Education in new strategies for improving the pedagogical processes of our online coding bootcamps to improve student completion rates and retention; Assisting the Placements team in ensuring course content and teaching methods remain highly aligned to the needs of our hiring partners to ensure high student job placement rates; Managing the HyperionDev Students community; Monitoring and encouraging activity on the Forum and Discord channel; Adding relevant task material and resources to the Student Guidance Board and keeping it up to date inline with new shipped content at all time; and Trading notes (and memes) on all things tech in our Discord group.

Posted 3 months ago

Head of Engineering
FEATURED
As the Head of Engineering at HyperionDev, you will lead the technical vision of the company and own all technical decisions relating to the methods of implementing and iterating on our platforms. You will take on complete ownership and project management to drive the technical implementation of cross-functional projects. This is a senior role reporting directly into the management team of the company. You will build and lead an independent and strong technical team who are tasked with developing two highly impactful and technically innovative platforms that impact the education, learning, and employment of thousands of developers weekly from over 40 countries around the world. You will be responsible for hiring and performance management across the technical team, as well as their on-going professional development and training. As a Department Lead at HyperionDev, you will work within the senior management team to help in building, influencing and managing the culture of the organisation. You will create and drive strategies on everything from talent acquisition to company quarterly planning for your department and the company at large, and be at the helm of one of the world's fastest growing tech startups. RESPONSIBILITIES Lead a cross-functional, technical team developing two innovative platforms; Lead the technical implementation of HyperionDev platforms; Provide the developer team with technical advice and support; Estimate and analyse technical implementations and time and resources needed to inform company strategy and product decision; Research, improve, and introduce new technologies, processes, and tools to improve technical efficiency and reduce technical debt across all products and codebases; Lead the hiring, training, retention, and growth of technical roles within the division; Provide strategic input into all matters related to the department and the company as a whole.

Posted 3 months ago
Volt Africa has an opportunity for an innovative and skilled Full-Stack Developer. The person will work with our high performing teams of technology experts to develop software in an agile environment for major digital brands in the media industry, using Open Source technologies and a mix of cutting edge Front-End JavaScript frameworks. The developer will lead a team of junior and mid-level developers, and work in project environments at client sites, both in an integrated team of developers, designers, content producers, sales and digital experts and independently, to deliver enhancements and features as requested by the Product Owner, as well as ad-hoc fixes to existing functionality.

Posted 3 months ago
Job Accountabilities: Develop solutions from technical specifications. Write high-quality, readable code to applicable standards (including internal and external customer's standards). Ensure that version control is properly performed. Highlight and address errors or shortcomings in received specifications. Troubleshoot defects. Deliver software that is thoroughly tested and debugged. Effectively communicate status without prior prompting. Liaise with vendors; third parties and clients in a professional and courteous manner. Documentation and contributing to the Knowledge base (Stanchion Wiki). Assist with code quality assurance i.e. code reviews, testing, etc.

Posted 3 months ago
Support the entire application lifecycle Produce fully functional mobile applications writing clean code Write unit and UI tests to identify malfunctions Troubleshoot, debug and optimize performance Design interfaces to improve the user experience. Presenting findings to software development and project support teams Research and suggest new mobile products, applications and protocols.