Featured Company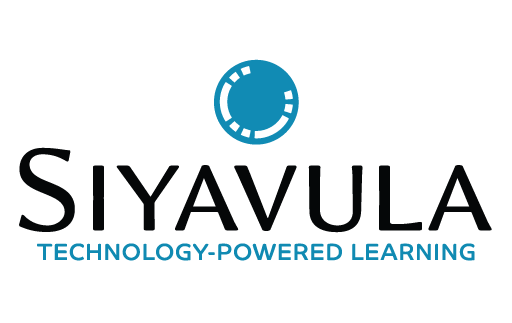 Siyavula Education
Cape Town, Western Cape, South Africa
Full-Stack Python Developer
Cape Town, Western Cape, South Africa
Skills we're looking for:
Hiring for 1 jobs

17 jobs found for "Java"
Leading Medical Company (based in Durban) is recruiting a Junior Java JEE Developer with 2 years' to 3 years' experience to join their dynamic team. Key Job Functions: Translates the technical designs and BRS into executable code without errors. Translates business requirements into technical designs adhering to company standards. Finds effective software solutions to technical issues. Ensure that the application performs the functions as required by business. Releases source code with zero defects. Actively coach other developers during the code review process to understand and apply the Insure coding standards. Assist with technical support issues.
As the 2nd largest business support solutions (BSS) provider, CSG International provides solutions to a global client base. Join an elite team of IT professionals who are driven for success in finding innovative solutions for our company and clients. We respond to the complexity of a dynamic, convergent world with a flexible set of needs-based solutions, innovative new technologies and forward thinking that helps our clients solve business problems and identify new opportunities and revenue streams. Our Software Development Engineer positions are the key to delivering software and services-based solutions that enable our clients to accurately capture, manage, generate and optimize revenue, strengthen customer relationships and exploit emerging opportunities in highly complex, transformational market

Posted 3 months ago
takealot.com, a leading South African online retailer, is looking for highly talented Software Development Engineers to join our team in Cape Town. We are a young, dynamic, hyper growth company looking for smart, creative, hard working people to join us. We offer a great working environment with even cooler people and a promise that you won't be bored as long as you're up for a challenge and want to build something great. Graduate Software Developer Training Programme: The graduate training programme at takealot.com will prepare you for software development in takealot.com's large-scale and fast-paced environment. Over the course of 10 weeks you will be receive training on a variety of areas such as Python development, MySQL, QA as well as several in-house built frameworks. You will be given the opportunity to shadow all business units, including a visit to our impressive Cape Town warehouse. You will be given lectures, labs and projects. Experienced mentors will be available throughout this programme. After your graduation ceremony, all of our engineering teams will present their open positions for your consideration. Once successfully in your new team, you will be involved in the full software life cycle, from the requirements gathering, design and development to ownership and maintenance. Our fast-paced agile deployment cycle means we can iterate quickly and deploy improvements for our customers on a daily basis. You will have the opportunity to contribute throughout the company to make takealot.com even more awesome. We seek to employ Exceptional Minds, people who are: Experts at DOING, they can not only design but also execute; Analytical, able to use data to make decisions. Competitive. Curious. Always questioning the status quo; Not averse to risk; Business smart. Able to think about problems from a business perspective using technical and product input; Self directed, taking action based on own initiative; Collaborative. Thorough; User focused, always trying to understand a product from the users perspective; Able to communicate clearly and not afraid to voice an opinion, no matter how unpopular.
Develop user-facing web and mobile software delivered to thousands on users on a daily basis. Operate across a full stack to develop in the most modern and high demand technologies including Django & Amazon EC.

Posted 3 months ago
Google's software engineers develop the next-generation technologies that change how billions of users connect, explore, and interact with information and one another. Our products need to handle information at massive scale, and extend well beyond web search. We're looking for engineers who bring fresh ideas from all areas, including information retrieval, distributed computing, large-scale system design, networking and data storage, security, artificial intelligence, natural language processing, UI design and mobile; the list goes on and is growing every day. As a software engineer, you will work on a specific project critical to Google's needs with opportunities to switch teams and projects as you and our fast-paced business grow and evolve. We need our engineers to be versatile, display leadership qualities and be enthusiastic to tackle new problems across the full-stack as we continue to push technology forward. As a key member of a small and versatile team, you design, test, deploy and maintain software solutions. Responsibilities Research, conceive and develop software applications to extend and improve on Google's product offering. Contribute to a wide variety of projects utilizing natural language processing, artificial intelligence, data compression, machine learning and search technologies. Collaborate on scalability issues involving access to massive amounts of data and information. Solve all problems that come your way.