Featured Company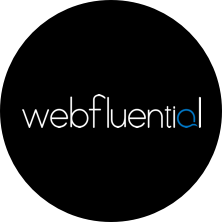 Webfluential
Sandton, Johannesburg,
Senior PHP Developer
Johannesburg, Gauteng, South Africa
Skills we're looking for:
Hiring for 1 jobs

20 jobs found for "C#"
Financial Services Company (based in Durban) is recruiting a C#.Net Developer with 3 years; to 5 years' experience.

Posted 3 months ago
Profin Financial Solutions is offering an Internship position to unemployed graduates seeking to gain experience in the field of IT Technician/Software Programming. It is for a period of 12 months and if expectation are met there is an opportunity for Permanent employment. Key Performance Areas: Provide Technical Support User needs analysis Development/ Developing Software Hardware Load required software

Posted 3 months ago
JAG Method is looking for talented software developers and data enthusiasts who have a thirst of knowledge and aren't willing to sell their soul to big corporates. We love working on high volume, concurrent systems written in C#. If you enjoy web services and integrating to clients, you will love working with us.

Posted 3 months ago
You'll be working with a team of equally passionate engineers bringing a new product to life. We're creating the real-world equivalent of the Google Adsense platform and need your help to make it a reality. We have lots of cloud-scale platform and backend code infrastructure to write from scratch. We have lots of customer interfaces to build; web apps, mobile apps, custom surfaces and other unique touch points. We work here because we want to, not because we have to. We celebrate success and learn from our failures. We debate stuff with the hope that the best argument wins. We like to think we're smart, but we're really always prepared to learn. Apply now and be part of a growing tech start up.

Posted 3 months ago
The best coders are an order of magnitude more productive than the average, they write software that does amazing things, with less code and fewer bugs. We're passionate about meeting if that sounds like you. Join an experienced group that is looking for a young energetic coder. Design, code and deploy meaningful software with modern tools. Do agile every day. Work with smart focused colleagues who believe in your technical growth. Watch your skills and abilities dramatically impacted by owning your deliverables for your team and our clients.