Featured Company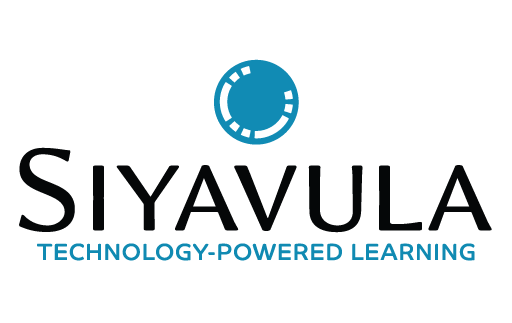 Siyavula Education
Cape Town, Western Cape, South Africa
Full-Stack Python Developer
Cape Town, Western Cape, South Africa
Skills we're looking for:
Hiring for 1 jobs

8 jobs found for ".NET"
Are you looking for a dynamic role at an exciting and rapidly expanding technology start-up? WhereIsMyTransport is looking for a software developer to join our passionate company. As part of a young, highly skilled team, you will have the opportunity to make a real impact on our products, utilising the latest in technology and industry methods.

Posted 3 months ago
Financial Services Company (based in Durban) is recruiting a C#.Net Developer with 3 years; to 5 years' experience.

Posted 3 months ago
Successful candidates will be working with like-minded individuals in an intellectually stimulating environment. In addition successful candidates will be exposed to Entelect's in-house continuous professional development programs which will ensure that they will be in an environment that puts them on the path to achieving their career goals. Technical Leads at Entelect Software are expected to deliver high quality solutions on software development projects and provide technical guidance and mentorship to Entelect's Software Engineers. You will be required to drive solution architecture, standards and quality control and may also be required to consult across multiple projects and clients and will be applying their skills to enterprise solutions across multiple industries.

Posted 3 months ago
Reports to: DevOps Manager We are a dynamic ISP and web hosting company looking for a quirky; innovative and hard working software developer to join our talented agile Devlopment team. We have excellent benefits; a lucrative bonus scheme and offer a very competitive salary. Key Responsibilities: Design, develop, test, deploy, maintain and improve software Manage individual project priorities, deadlines and deliverables
We are the country's leading software development house and offer competitive packages, training, challenging work and rapid vertical growth. Entelect Software's recruitment strategy is based on the value of uncompromising talent and as a result have quickly become the country's most innovative software development house. Successful candidates will be working with like-minded individuals in an intellectually stimulating environment. In addition successful candidates will be exposed to Entelect's in-house continuous professional development programs which will ensure that they will be in an environment that puts them on the path to achieving their career goals. Candidates for this position will get exposure to the full SDLC process including analysis, design and implementation and will be applying their skills to enterprise solutions across multiple industries. Depending on your area of specialisation, the technologies that you will be working with include, but are not limited to: Java JEE 1.5/ 1.6, Java 1.5 / 1.6 / 1.7, Spring 2.5 / 3.0, JPA / Hibernate, EJB 3.0, Web-services / JMS, Spring MVC / JSF, HTML / CSS / JavaScript, JSP / JSTL / Servlets, Weblogic / Tomcat / JBoss, Maven. .Net .Net Framework 3.5 and above (C#) / ASP.Net MVC and Web forms / WCF and Web API services / WPF / Windows services / MS SQL Server, SSIS, SSAS, SSRS / Javascript / JQuery / Knockout.js / Angular.js / HTML 5 / CSS / Windows Azure. SQL / BI MS SQL Server 2008 / 2012, SSIS, SSAS, SSRS, Qlikview, OBIEE, Excel, Sharepoint Oracle PL/SQL Oracle PL/SQL 10g / 11g.