Featured Company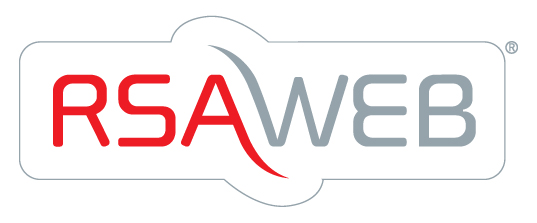 RSAWEB
Sea Point, Cape Town
Senior Software Engineer
Sea Point, Cape Town, Western Cape, South Africa
Skills we're looking for:
Hiring for 1 jobs

5 jobs found for ".NET"
Financial Services Company (based in Durban) is recruiting a C#.Net Developer with 3 years; to 5 years' experience.

Posted 3 months ago
We are the country's leading software development house and offer competitive packages, training, challenging work and rapid vertical growth. Entelect Software's recruitment strategy is based on the value of uncompromising talent and as a result have quickly become the country's most innovative software development house. Successful candidates will be working with like-minded individuals in an intellectually stimulating environment. In addition successful candidates will be exposed to Entelect's in-house continuous professional development programs which will ensure that they will be in an environment that puts them on the path to achieving their career goals. Candidates for this position will get exposure to the full SDLC process including analysis, design and implementation and will be applying their skills to enterprise solutions across multiple industries. Depending on your area of specialisation, the technologies that you will be working with include, but are not limited to: Java JEE 1.5/ 1.6, Java 1.5 / 1.6 / 1.7, Spring 2.5 / 3.0, JPA / Hibernate, EJB 3.0, Web-services / JMS, Spring MVC / JSF, HTML / CSS / JavaScript, JSP / JSTL / Servlets, Weblogic / Tomcat / JBoss, Maven. .Net .Net Framework 3.5 and above (C#) / ASP.Net MVC and Web forms / WCF and Web API services / WPF / Windows services / MS SQL Server, SSIS, SSAS, SSRS / Javascript / JQuery / Knockout.js / Angular.js / HTML 5 / CSS / Windows Azure. SQL / BI MS SQL Server 2008 / 2012, SSIS, SSAS, SSRS, Qlikview, OBIEE, Excel, Sharepoint Oracle PL/SQL Oracle PL/SQL 10g / 11g.
We are the country's leading software development house and offer competitive packages, training, challenging work and rapid vertical growth. Entelect Software's recruitment strategy is based on the value of uncompromising talent and as a result have quickly become the country's most innovative software development house. Successful candidates will be working with like-minded individuals in an intellectually stimulating environment. In addition successful candidates will be exposed to Entelect's in-house continuous professional development programs which will ensure that they will be in an environment that puts them on the path to achieving their career goals. Team Leads at Entelect require strong technical backgrounds, staff and client management skills, and need to take an active role in company-wide initiatives. As a Team Lead candidates will be responsible for delivery on a project, which involves project, account and team management, which can comprise software engineers, business analysts and testers. The types of technologies that you will be working with include, but are not limited to: Java JEE 1.5/ 1.6, Java 1.5 / 1.6 / 1.7, Spring 2.5 / 3.0, JPA / Hibernate, EJB 3.0, Web-services / JMS, Spring MVC / JSF, HTML / CSS / JavaScript, JSP / JSTL / Servlets, Weblogic / Tomcat / JBoss, Maven. .Net Net 3.5 or above, WCF / ASP Web API, ASP .Net / ASP .Net MVC, WPF and Silverlight, HTML / CSS / JavaScript, MS SQL Server / SSIS / SSAS / SSRS.

Posted 3 months ago
Reports to: DevOps Manager We are a dynamic ISP and web hosting company looking for a quirky; innovative and hard working software developer to join our talented agile Devlopment team. We have excellent benefits; a lucrative bonus scheme and offer a very competitive salary. Key Responsibilities: Design, develop, test, deploy, maintain and improve software Manage individual project priorities, deadlines and deliverables
Mobii is a company that merges the world of electronics and software with a focus on the sports industry. Whether its sport analysis systems used by SA Rugby, timing systems used in major sport events, computer vision applications or even tracking athletes live in Antarctica, Mobii always brings a high level of technology that stretches the envelope. We thrive on doing interesting things differently. We have an awesome work environment and you will have fun developing extremely interesting systems that keep you challenged. As part of our next growth phase, we are searching for junior software developers to join our team who have a proven interest and experience in at least a few of the following areas: ASP.Net / C# Development (Server side C# WebAPI and client side jQuery, Ajax etc) We are looking for developers who thrive on solving complex problems in interesting environments using unconventional methods.