Featured Company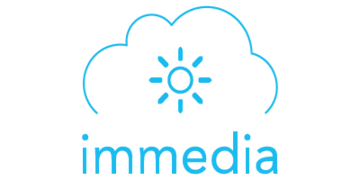 immedia
Front-end Developer
Durban
Skills we're looking for:
Hiring for 1 job

44 jobs recently published in "Port Elizabeth"
We are looking for a Backend Software Engineer to help us build tools to provide farmers across the globe with timely and accurate estimates of what they can expect to produce at harvest. These estimates include key information like fruit size, mass and colour that help farmers make critical decisions about how they manage their orchards, plan their harvests and sell to the market. Your contribution would consist of making impactful design decisions around infrastructure & architecture as well as being an important individual contributor - writing application code and getting your hands dirty. This Would Involve Working closely with our data scientists on integrating new machine learning models into our data processing pipelines. Building APIs to allow clients (external & internal) to access complex & rich datasets Improving efficiency, reliability and scalability of the system as a whole, taking cost and utilisation into account Occasional frontend product related features where necessary (bonus)
You will be involved in delivering projects to clients from information gathering, working with a team in designing solutions, solution configuration, system testing, user training, continuous improvement and support. It is a technical and practical role and will require you to; Implement and configure our software to our design and client's specific requirements. Use our 'low-code' applications with SQL databases to build integrated and automated back-end processes with web-based UIs Execute projects in a dynamic, collaborative, and iterative fashion - providing ongoing tangible benefit Provide superior customer service to internal and external clients Develop new concepts, approaches and applying best-practice patterns Typical daily Tasks performed by a software engineer at Digiata are; Solution design, build, test, support and improve Configure and test solutions with colleagues Involved with unit and end-to-end testing of solutions Involved in deploying solutions to server environments - Dev, QA, Production Provide exceptional production support and ongoing improvement Develop technical designs and documentation Participate in update, design, requirements and feedback sessions

Posted 3 months ago
Reverside is an IT services provider; we are always looking for professional candidates to join our team in Software Development, providing opportunities to work on exciting projects, within our well established client base. We are looking for UI Professionals with 2-3+ years solid development experience in UI Development and has a solid knowledge base of the SDLC.

Posted 3 months ago
Our teams are small (5 max) and pack the punch of most 10 man teams (not joking). We automate stuff. We use AWS, so you should already have experience with serverless tech. Our Stack We build almost everything on the Serverless framework ( with AWS behind the scenes. We love React on the front, web and mobile. You should love the idea of this.

Posted 3 months ago
We are looking for Software Engineers (Backend) to join our Engineeringteam in Cape Town . The world is changing.We all want something different.At Luno, we see you as individuals. Together, we are upgrading the world of work to unleash the potential within and empower you to become the best possible version of yourself. Upgrading the entire planet to a new financial system is a challenge of epic proportions. Like the first moon landing, it requires a special kind of people working together with unusual skill, focus and determination. Were changing the financial landscape, and to do so, well we need the best team on board for our mission. In short, to achieve our goals, we need rockstars. As simple as that.

Posted 3 months ago