Featured Company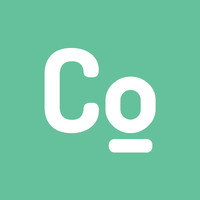 Cogrammar
Head of Engineering
cape town
Coding Mentor
cape town
Lead Software Engineer
cape town
Skills we're looking for:
Hiring for 3 jobs

56 jobs recently published in "Port Elizabeth"
Position: Android Developer Location: Cape Town (w. WFH benefits) Are you inquisitive about the world of IoT and have a passion for Android? Are you an out-of-the-box problem-solver? If you said "Yes!" we may have a fantastic opportunity for you. Trinity IoT is looking for an Android Developer to help us change the world one IoT app at a time. This position will require you to work on exciting projects and explore unknown territories. Are you up for the challenge? A little bit about us: Established in 1996, we are a leading supplier of IoT solutions in South Africa. We manage over half a million connected devices out in the wild and we provide our clients with a comprehensive platform to stay in control of their deployments. We have fantastic clients who we love, and who loves us. We are focused on giving them the best of ourselves. The things we do matter - to them and to us. What you will do and learn: As an Android developer you will be a part of building apps for POS terminals as well as smartphones. You will also collaborate with dev team to build 'Things' using infrastructure with technologies like C and Python/Django tools. A typical day at the (home) office... Work on all phases of the development cycle: Concept to implementation. Bug fixing and improving application performance. Work with outside data sources and APIs. Improving and contributing to software architecture.
Develop system solution in line with proposed Functional Requirements Document (FRD) and Technical Requirements Document (TRD). Design and / or implement system solutions in order to ensure optimal HR operations. Monitor integration to ensure potential issues are resolved timeously. Provide technical support to Human Resources operations to ensure optimal use of rolled out modules. Ensure systems are maintained and users are supported on implemented solutions. Provide technical support to Human Resources operations to ensure optimal use of rolled out modules.

Posted 3 months ago
As an experienced Course Consultant at HyperionDev, you must have a proven track record of 2+ years of commercial sales experience, excellent communication skills, an excellent understanding of technology, and a track record of meeting and exceeding targets. In this role, you will be providing consultation about technical education, employment options and career progression to people looking for career change. As a trusted expert, you will consult potential customers to understand their education needs and career goals to match their future goals with one of our HyperionDev coding bootcamps which are designed to help those in non-tech careers switch to full-time coding jobs. You will manage the customer relationship from lead assignment to close. As an experienced consultant, you will be in a position of responsibility within the team, with substantial growth opportunities. You will assist the Head of Sales in defining the sales strategy and processes, and optimising the metrics set for your team. You should be excited about not just working hard in a small but rapidly growing startup, but building it with your own direct ownership in the business. You must be hungry to convert leads to sales with the knowledge that our online courses change the lives of people for the better. You must be ambitious and want to make the most of the tremendous opportunities you'll have being a core part of a small but fast growing team. RESPONSIBILITIES Engaging with a range of qualified leads over phone to advise them on course choice and close sales Employing a consultative sales approach to help guide customers through their education with our Hyperion Development Boot Camps Working towards KPIs and exceeding sales targets set by the Head of Sales. Maintaining strong long-term relationships with our customers Training junior sales staff members, as and when needed Ensuring all administration relating to sales is completed effectively Working closely with other teams and finding opportunities to optimise sales Contributing to process improvements throughout the startup Paying attention to competitors and their activities within the e-learning space. Identifying opportunities for new business within the market.

Posted 3 months ago
Reverside is an IT services provider; we are always looking for professional candidates to join our team in Software Development, providing opportunities to work on exciting projects, within our well established client base. We are looking for UI Professionals with 2-3+ years solid development experience in UI Development and has a solid knowledge base of the SDLC.

Posted 3 months ago
Design, develop and maintain both internal and client-facing functionality, from inception through to deployment, full life cycle Write clean, efficient and reusable code, utilizing best practices such as SOLID, DRY and KISS Monitor, test, improve and upgrade existing functionality Assist with refactoring legacy code into a new Symfony based system Assist with maintaining and improving an AWS based production environment Create and consume APIs (both REST and SOAP) Work closely with our CTO Evan and the dev team (John, Jerry, Ettienne and new recruits)

Posted 3 months ago