Featured Company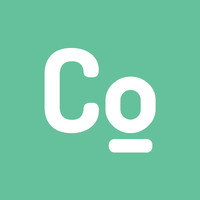 Cogrammar
Head of Engineering
cape town
Coding Mentor
cape town
Lead Software Engineer
cape town
Skills we're looking for:
Hiring for 3 jobs

56 jobs recently published in "Durban"
Develop system solution in line with proposed Functional Requirements Document (FRD) and Technical Requirements Document (TRD). Design and / or implement system solutions in order to ensure optimal HR operations. Monitor integration to ensure potential issues are resolved timeously. Provide technical support to Human Resources operations to ensure optimal use of rolled out modules. Ensure systems are maintained and users are supported on implemented solutions. Provide technical support to Human Resources operations to ensure optimal use of rolled out modules.

Posted 3 months ago
A Front-end Developer who can hit the ground running when it comes to Shopify design and development on the frontend. You don't have to be strong in some of these areas, but what will separate you from the rest is if you have an awareness of the process, so be prepared to do a technical assessment and wow us with your skills. If you are someone who: Is able to delight and provide a great experience for our merchants – we like you already. Prides themselves on delivering quality code – we like you even more. Is able to translate designs into functional user interfaces – you got our attention. Has previous success in the same field – we're almost convinced. Has strong UI/UX sensibility – we're almost sold. What will you be required to do: Front-end development using HTML, CSS (SCSS, BEM), JavaScript, JQuery Shopify Theming (if you have not done this before, skills can be acquired over time, but if you have experience in doing this, then this would be a bonus Liquid templating (this would be a plus, but not an essential for the role and can be learnt over time) Work in Git, set up a development environment, deployment workflows, branching, continuous integration and more Develop for a Shopify store Testing & QA for functionality (if you have written automated tests then this is another bonus point for you)
We are looking for young aspiring developers who have a strong passion for coding and who are hungry to learn some of the latest technologies around. We are offering a great opportunity for someone to gain skills that will make them an asset to any company. Besides the technical knowledge to be gained, our goal is also to help you grow from a graduate to a professional. We intend to take on all candidates at the end of the term, assuming they prove themselves and meet the program outcomes. Besides molding candidates with our skill sets and values, it is also an opportunity for us to give back to the community by assisting with this experience which most developers find very hard to come by today. Candidates will receive full-time guidance and mentoring from one of our experienced developers to complete typical dev tasks that developers are faced with. Resulting in strong technical skills in .NET Core, Typescript, HTML, SQL, GIT Source Control and many more technologies that are popular in the industry. The mentor will also be sharing soft skills such as email drafting, time management, people skills and so forth. The program will be executed via Scrum and Azure DevOps thus the candidate will finish their term being able to adjust easily in most working environments of today. Should the candidates excel in their duties, they will be given the opportunity to write exams towards Microsoft Certifications under the guidance of the mentor. The candidate will enter as an intern and leave ready to dive into their career as a qualified and experienced professional Daily tasks Under the mentorship of our Senior Developer you will be required to: Learn how our in-house system works - includes training you will receive Learn the technologies that build up the new platform that we are currently building Develop solutions to complete various work items from start to finish

Posted 3 months ago

Lead Software Engineer
FEATURED
ABOUT THE ROLE As the lead software engineer you will be responsible for leading our engineering team and, initiating and executing on all aspects of our bespoke software platforms, including but not limited to: Our student portal Our mentor portals Our placements portal Our website and payment gateways Our sign up flows Our data analysis platforms To excel in this role, you should be a creative problem solver, have advanced technical skills, high standards and the ability to communicate effectively with multiple stakeholders. RESPONSIBILITIES Lead the engineering team in initiating and executing all aspects of our software platforms Lead the technical implementation of projects while effectively delegating and collaborating with other members of the engineering team Coach and mentor developer teams Plan sprint cycles and timelines within any framework that works for you and the specific team you're working with Communicate with technical people through clear and readable code and documentation as well as communicate with non-technical people and translate their requirements into implementable milestones and smaller goals

Posted 3 months ago
Roles and Responsibilities (Include but are not limited to) • Maintain day-to-day operations of existing app on Android & iOS platforms including troubleshooting, designing, and coding. • Reconcile product requirements with an understanding of both iOS and Android internals. • Design and Implement new app features and integrate such with existing app. • Enhance existing app to take advantage of new capabilities in the iOS & Android ecosystem.