Featured Company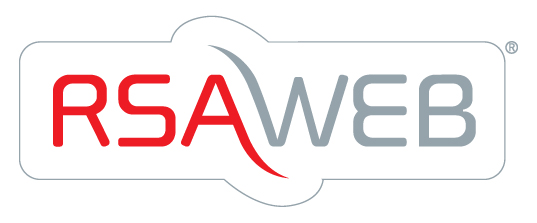 RSAWEB
Sea Point, Cape Town
Senior Software Engineer
Sea Point, Cape Town, Western Cape, South Africa
Skills we're looking for:
Hiring for 1 jobs

11 jobs found in "Durban"
The best coders are an order of magnitude more productive than the average, they write software that does amazing things, with less code and fewer bugs. We're passionate about meeting if that sounds like you. Join an experienced group that is looking for a young energetic coder. Design, code and deploy meaningful software with modern tools. Do agile every day. Work with smart focused colleagues who believe in your technical growth. Watch your skills and abilities dramatically impacted by owning your deliverables for your team and our clients.
Just test software, that's it

Posted 3 months ago
Interpret requirements from the product development committee and participate in a team to design products to meet specifications, time, cost, and quality. Write software applications for desktop, web, and mobile devices. Version control Documentation Sourcing of software components suitable for the project/product. Create installation disks and deliver product to production and assist with industrialization of the product. Review designs and identify risks due to changing operating systems and obsolete technology.

Posted 3 months ago
My client in Durban is seeking a dynamic and experienced individual to fill the position of IT Developer/Analyst. This is a 2 year contract. Duties and Responsibilities: Develop, Manage and maintain various systems/applications to link and improve business productivity using advanced technological resources including scripting and programming. Where necessary to develop entirely new systems to replace or improve current processes using a number of options and technologies including SharePoint, SQL Databases, C, Java, .NET, HTML etc SharePoint development on our existing SharePoint 2013 environment, including forms and workflow technologies Contributes to the designs and plans for the integration for all data warehouse technical components. Analyze information requirements of departments and determines the best technical solutions Extract data from various sources, analyze, model and present reports. Ensure data integrity Strong analytical skills and highly numerate Familiarity with SAS programming concepts Proficiency in Microsoft Office products with advanced knowledge of Excel and Access Installation and configuration of all Software and Hardware as needed Research, design and implement ad-hoc projects as needed Ensure all Standard Operating Procedures are implemented and adhered to. Monitor system performance and prevent unnecessary downtime General IT Support as needed.

Posted 3 months ago
Join our ever growing, dynamic client in the role of Front End Web Developer. If you have experience in the design and implementation of web and mobile applications then this is the job for you Design and implement web and mobile applications Ability to develop ad hoc ideas for commercial use

Posted 3 months ago